'Detras de Las Cortinas'Grand Central Art Center is showcasing "Detras de Las Cortinas," an exhibition running through Oct. 17, featuring Chicano artworks that allude to a number of metamorphic curtains. The artists are Cal State Fullerton alumni Emigdio Vasquez, Jose Lozano and Abram Moya; and Atilano, Henry M. Godines, Greg Stone, Matthew Barrios Southgate, Gilbert "Magu" Lujan and Rosemary Vasquez Tuthill. (See opening night video above)

Mexica Oral HistoryPerformance artist Maria Elena Ramirez performed her one-woman show, an oral history through storytelling, music and rap about Mexica heritage, colonialism and the importance of humanity, at Cal State Fullerton on Dia de La Raza Oct. 12 as part of Chicano/Latino Heritage Month.

Asking for MoreGustavo Arellano, OC Weekly's managing editor and  author of two books and the syndicated ¡Ask a Mexican! column, is teaching a new course on the history of Orange County's Chicanos."I want students to know Mexicans have done more to better this county than merely picking oranges or mowing lawns," he says.

Top Awards for Top OfficialOn the heels of receiving the top award given by the American Association of Hispanics in Higher Education, President Milton A. Gordon now has been awarded the top honor bestowed by the Hispanic Association of Colleges and Universities for championing student success and for exemplary leadership.
Preserving a CultureTricia Gabany-Guerrero, assistant professor of anthropology, recently spent a summer in Michoacán, Mexico, where as a Fulbright Scholar, she made important discoveries while researching a pre-Hispanic civilization — the Purépecha people.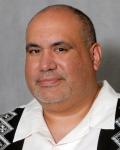 Historical PerspectiveRobert F. Castro, associate professor of criminal justice, provides his view of freedom in the U.S.-Mexico borderlands. "The freedom represented by Mexican Independence Day (Sept. 16) stands in stark contrast to the liberty-denying conditions that exist in the U.S.-Mexico borderlands today," he writes. "The U.S.-Mexico borderlands seem permanently inscribed with the hostilities that have punctuated so much of its evolution."

CSUF No. 1 in StateCal State Fullerton has been ranked first in California and fifth in the nation for the number of bachelor's degrees awarded to Latino students, according to The Hispanic Outlook in Higher Education. The annual rankings, published in the magazine's "Top 100 Colleges for Hispanics" May 3 cover story, are based on 2009 data from the U.S. Department of Education's National Center for Education Statistics.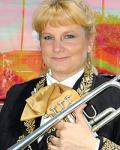 Untraditional MusicianDespite naysayers, alumna Cindy Shea became the leader of the Grammy Award-winning Mariachi Divas group. Her all-female band is an untraditional multi-cultural group that plays traditional Mexican mariachi music with a twist, incorporating a litte jazz, sala, cumbia, boleros and tangos, among other beats. "There are lots of people who think we shouldn't mess with mariachi music, that we shouldn't break the 'rules.' But, I think, there are no boundaries with music. Music is a way of uniting our cultures. It's important for unity to bring our cultures together. We should all be fusing together. That's America after all," Shea says.

Meet the Chicana and Chicano Studies FacultyThree tenure-track professors — Chair Alexandro José Gradilla, Erualdo González and Patricia Pérez — and nine part-time lecturers teach nearly 30 courses on Chicana and Chicano studies, ranging from "Ancient Mexican Culture" to "Barrio Studies" and "Chicano/Latino Theater."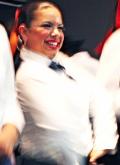 Latino Heritage Month 2010 EventsOpportunities to celebrate Chicano/Latino Heritage Month on campus abound through Oct. 17, including: a mariachi performance and lecture on the history of mariachi music, a cultural art exhibition, a Latin dance workshop, a chalk mural contest, book readings by Latina authors Sandra Lopez and Jamie Martinez Wood and a discussion of the landmark court case of Mendez v. Westminster by Sylvia Mendez.