Castro Award Available
Students Interested in Studying Abroad Can Apply for $1,000 Scholarship
June 30, 2009
By Mimi Ko Cruz
Berenice Dimas spent the spring 2008 semester studying in Mexico, thanks to the Donald S. Castro Memorial Scholarship.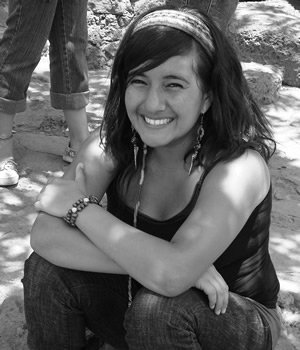 Berenice Dimas
She was the inaugural recipient of the $1,000 award, which is open to any student with financial need who plans to study abroad. Applications for the second recipient are due Sept. 4.
Castro, special assistant to Cal State Fullerton President Milton A. Gordon, was described as a passionate and compassionate man who championed human rights and equal opportunities for the disadvantaged. He died in 2007, and the scholarship honors his memory.
"I was extremely proud and honored to have been the fist recipient of this award," said Dimas, who used the scholarship money to take part in the Mexico Solidarity Network Study Abroad Program. "The experience offered a dynamic, student-centered pedagogy combined with direct interaction with some of Mexico's most important social movements. The program integrated theory and practice, provided important lessons for organizing work back home and an in-depth appreciation for the struggles of indigenous communities in Mexico."
Dimas earned her bachelor's degree in women's studies and Chicana and Chicano studies from Cal State Fullerton this year. She now is a graduate student working on a master's degree in women's studies at Texas Woman's University in Denton.
"My masters thesis will focus on transnational social movements," Dimas said. "My future research and career interests were impacted by my study abroad experience in Mexico. All of this could not have been possible without the support of the Don Castro Memorial Study Abroad Scholarship."
For more infomation or to apply for the scholarship, contact Victor M. Rojas at 657-278-3137 or vrojas@fullerton.edu.
Related Stories: