State of the City
Campus Is Site of Jan. 29 Business Luncheon
January 19, 2010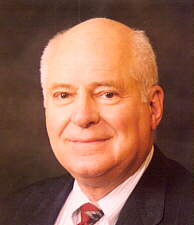 Donald Bankhead
---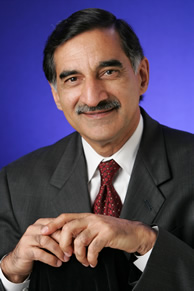 Anil Puri
"Moving Business Forward" is the theme of this year's State of the City luncheon to be presented Friday, Jan. 29, in the Titan Student Union by the Fullerton Chamber of Commerce. Cal State Fullerton is a title sponsor.
The 11:30 a.m. event will feature a presentation by Fullerton Mayor and Cal State Fullerton alumnus Donald Bankhead (B.A. criminal justice '75, M.P.A. '77), followed by a panel discussion moderated by Anil Puri, dean of Mihaylo College of Business and Economics. Slated panelists include: Matthew Jenusaitis, president and CEO of OCTANe; Bob Sattler (M.B.A. '79), president of Lee & Associates; and Gaddi H. Vasquez, vice president of public affairs for Southern California Edison.
Reservations are available for $55 per person and may be made by calling 714-871-3100.