Arguing Both Sides
Undergrads Prepare for National Moot Court Tournament and Best Orator Fame
January 12, 2010
By Mimi Ko Cruz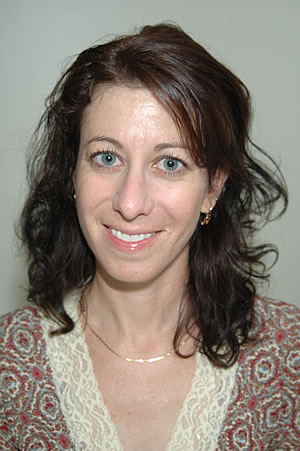 Pamela Fiber-Ostrow
Political science majors Brian Del Vecchio and Stephen Simpson are preparing to argue for and against a mock Supreme Court case involving constitutional questions.
In the hypothetical case of the "State of Olympus vs. William DeNolf, Jr.," Del Vecchio and Simpson must argue whether the deployment of high-tech binoculars without a warrant violates the 4th and 14th Amendments of the U.S. Constitution and whether life in prison without the possibility of parole imposed on a minor violates the 8th and 14th Amendments.
The best two-person team of future lawyers with the strongest arguments will be named winners of the American Collegiate Moot Court Tournament this weekend (Jan. 15-16) at Florida International University College of Law in Miami.
Del Vecchio of Aliso Viejo and Simpson of Rancho Santa Margarita qualified for the national competition after beating all but one team in the regional contest two months ago in Long Beach, where 36 teams from 12 universities competed. They will face 63 other teams in Miami, including pairs from last year's winning school, Patrick Henry College of Virginia.
Del Vecchio, a senior, and Simpson, a junior, both plan to go to law school and become attorneys. They've been practicing nearly eight hours daily since before the regional tournament.
Their coach, Pamela Fiber-Ostrow, assistant professor of political science, introduced the moot court contest to students three years ago. Each year, she's accompanied several Cal State Fullerton teams to regionals and one team to nationals. Fiber-Ostrow and her team of colleagues and friends train the students after classes, at night and on weekends and holidays.
Competitors take Fiber-Ostrow's undergraduate course "Legal Practice: Moot Court" and learn all about legal research and writing, trial strategies and oral argument, civil liberties law, cases and adjudication, appellate court review and amicus brief reading and writing.
"I've poured my soul into this competition," said Del Vecchio, who won a national best orator award, coming in seventh out of 68 at regionals. "Dr. Fiber-Ostrow's class has been the pinnacle of my pre-law program. It's a lot of work, but the rewards are tremendous, not only academically but personally as well. We've learned life lessons such as how to remain calm and deliver strong arguments despite unexpected questions and courtroom outbursts."
Simpson agreed, saying, "I love it."
The students credit Fiber-Ostrow for their success.
"We've been fortunate that we've been pushed by Dr. Fiber-Ostrow," Simpson said. "That we're going to nationals is testament to her dedication."
Fiber-Ostrow is quick to emphasize the team effort. Her volunteer assistant coaches include political science, criminal justice and public administration faculty members Max Dery, Gary LoGalbo, John Anderson, Kevin Meehan and Stacy Mallicoat and appellate court attorney Steven Rosales, a friend of Fiber-Ostrow.
While Fiber-Ostrow is proud of Simpson and Del Vecchio, she also noted Cal State Fullerton's other moot court teams, who competed at the regional level: Sasha Chegini and Davinda Wijemanne; Melanie Anderson and Jason Lanier; Karina Gutierrez and Courtney Baxter; and Pokuaa Enin and Gregory Kraemer. Also, Alana Preston and Jon Mayer competed at a moot court competition in November at Hamline University in St. Paul.
"The 12 students worked harder than any students I've seen," Fiber-Ostrow said. "I'm pleased with their results in the tournaments, and I know Brian and Stephen are ready to win in Miami."