Quinn Named
New President to National Athletic Directors Association
July 10, 2010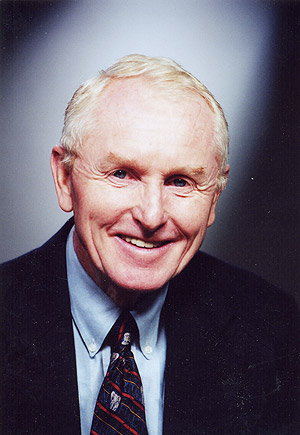 Brian Quinn
Brian Quinn, Cal State Fullerton's director of athletics, has become the president of the National Association of Collegiate Directors of Athletics, Division 1-AAA.
Last year, Quinn served as the organization's first vice president, and in 2005 was appointed to a four-year term on the National Collegiate Athletic Association Division I Baseball Committee.
Quinn joined the university in 2002. Previously, he served four years as executive director of athletic director and promotion and 13 years as assistant dean and director of athletics and at Loyola Marymount University.
Under his tenure at Cal State Fullerton, recently received a 10-year re-certification from the NCAA and surpassed its goals for complying with Title IX participation, according to sports information.
Over the last eight years, the Titan baseball team made five appearances at the College World Series; won their fourth national title in 2004 and placed third in both 2003 and 2006; women's soccer made three consecutive NCAA Tournament appearances, advancing to the "Sweet 16" in 2005 and the second round in 2006; Titan softball became the first Big West squad to reach the Super Regional round in 2007; and the men's basketball team won two games in the post-season National Invitation Tournament in 2005 and made its first appearance in 30 years in the NCAA Tournament in 2008.
In June 2007, Quinn was named the Astroturf Division I, West Region, Athletics Director of the Year by NACDA. The award is based upon commitment and positive contributions to campuses and their surrounding communities.