Welcome New Professors
Trio Joins 2010 CSUF Tenure-track Faculty
April 13, 2010
Photos by Karen Tapia
Three tenure-track professors joined Cal State Fullerton this spring. They are: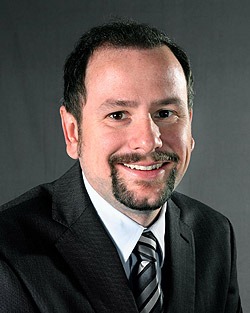 Perry M. Pauley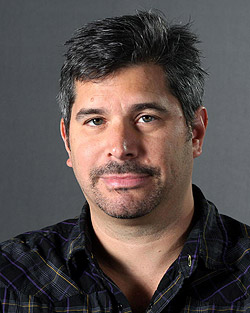 Ari Z. Pozner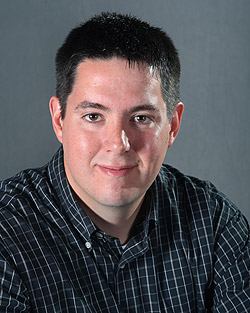 Joshua R. Smith
Perry M. Pauley
Assistant professor of human communication studies
Ph.D. communication, Arizona State University
M.A. and B.A. communication, University of Arizona
Research interests: Health communication (especially issues related to substance abuse), interpersonal communication and personality.
Ari Z. Posner
Assistant professor of radio-TV-film
M.F.A. screenwriting, USC
B.A. history and literature, Harvard University
Research interests: Writing, producing and directing for television and film.
Joshua R. Smith
Assistant professor of physics
Ph.D. physics, Leibniz Universität at Hannover
B.Sc. physics, Syracuse University
Research interests: Gravitational waves.