Cal State Fullerton Professors Win CSU's Highest Honors
University Adds Two More to List of Campus Recipients
April 8, 2008
By Pamela McLaren
Two Cal State Fullerton faculty members — both renowned for teaching and research — are among five chosen for the 2008 California State University Wang Family Excellence Award.
Zvi Drezner, professor of information systems and decision sciences, and Stella Ting-Toomey, professor of human communication studies, were selected from universities throughout the 23-campus California State University system. Each will receive a cash award of $20,000 and will be recognized at the May 13 CSU Trustees' meeting.
The Wang award was established in 1998 by then-CSU Trustee Stanley T. Wang to recognize CSU faculty members and administrators who have made exemplary contributions in their academic disciplines and had a discernible impact on students. Four CSU faculty members and one administrator have been honored each year since the program began.
With nine Wang honorees to date, Cal State Fullerton faculty members and administrators constitute nearly 20 percent of the 50 faculty members and administrators singled out from 23 CSU schools during the 10-year program.
"Professor Drezner and Professor Ting-Toomey long ago earned their membership in the select group of Titan faculty members favored by students and colleagues alike," said CSUF President Milton A. Gordon, "and it is indeed gratifying to see their exemplary contributions and achievements recognized and honored by the entire CSU system. Their many contributions to the life of this university exemplify the extraordinary commitment and dedication for which they have been so justly honored as worthy scholars, esteemed colleagues, and mentors to thousands of appreciative CSUF students."
Zvi Drezner
"I'm overwhelmed," said Drezner, who added that he was elated to be so honored. A leading scholar in the field of location analysis, or the science of geographic location of economic activity, Drezner thanked the "Wang family and the California State University for their generous support."
A member of the university faculty since 1985, Drezner "has compiled an exceptional record of scholarship and made significant contributions to learning at Cal State Fullerton and to knowledge acquisition in his field," noted Gordon, adding that Drezner's research, methods and models have been recognized by peers throughout the world.
Drezner has edited or co-edited two books, authored more than 200 papers based on his research endeavors in theory, modeling and solution algorithms, and presented nearly 200 papers at conferences and has been invited to address seminars in Australia, Belgium, Brazil, Denmark, Greece, Hong Kong, Portugal, Singapore and throughout the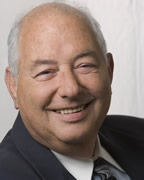 United States. He also has served as associate or area editor of three journals.
"I am extremely pleased that Zvi Drezner received the prestigious Wang Family Excellence Award," said Barry Pasternack, chair and professor of information systems and decision sciences. "Zvi is a wonderful colleague and a generous and thoughtful individual who gives willingly of his time to the university and has mentored many of our junior faculty. His service to his students and the university is truly remarkable, and we are grateful to have someone of his international stature in our department."
Drezner, was honored in 2005 with the Lifetime Achievement in Location Analysis Award from the Institute for Operations Research and the Management Sciences, and received Cal State Fullerton's Outstanding Professor Award in 2006 for demonstrated excellence as a scholar, researcher, teacher and mentor.
He has been singled out by students for his efforts in making course material interesting and understandable.
"Student evaluations of his teaching are consistently among the highest in the department," wrote Gordon, who praised his ability "to get students to believe, often against their own inclinations, that they are capable of learning and applying challenging methods."
"Even at the first class, I was greatly impressed by his ability to communicate such a hard subject to students," wrote one business alumnus who attended Drezner's statistical analysis course. He made "learning a joy," said another.
In addition to teaching and scholarship, Drezner served as department chair from 1986 to 1995, worked on personnel, research, academic standards and academic appeals committees, and chaired the professional leaves committee. He led the College of Business and Economics dean selection committees in 1989 and 1998, and continues to serve as a treasurer and member of the executive committee of the university's Academic Senate.
Drezner earned his doctorate in computer science from Technion in Haifa, Israel, and has been a visiting professor at such institutions as USC's Marshall School of Business, Canada's McMaster University, the University of Auckland and Hong Kong University of Science and Technology. He has served as a consultant to the South Coast Air Quality Management District and the governments of Ecuador and Bolivia. He is a resident of Anaheim Hills.
Stella Ting-Toomey
An internationally known expert in intercultural communication, conflict management and intercultural competence, Ting-Toomey has "distinguished herself as an exceptional teacher-scholar,a phenomenal mentor, an admired and supportive colleague, and one who gives generously to the university, as well as to local and global communities," noted Gordon in nominating her for the Wang award.
"I'm really, really surprised and honored to be recognized," said Ting-Toomey about the award. "I couldn't have done it without the lifelong support of my family, as well as the support of students, fellow faculty members, staff members, my department chair John Reinard and Rick Pullen, dean of the College of Communications.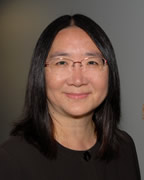 "Without student support, I wouldn't be here," she added. "They are my inspiration."
Ting-Toomey has established two new theories on managing conflict mindfully and crossing cultural boundaries effectively — the constructs of which have begun to impact the applied work in such fields as international diplomacy, international hostage negotiation and international management. The two theories are known as the conflict face-negotiation theory and the identity negotiation theory.
She has authored, co-authored, edited or co-edited 17 books — 12 since joining the faculty at Cal State Fullerton in 1989. As an example of her scholarship and collaborative support for students, seven of her books were co-authored with her students. Of 79 book chapters and journal articles, 30 were co-authored with her students; and of 65 peer-reviewed research papers she has presented at national and international seminars and conferences, more than one-third were co-authored with her students.
Like Drezner, Ting-Toomey also has consistently received among the highest student evaluations in her department and been characterized as an "amazing teacher" whose courses are "hard and challenging," yet "interactive, interesting, fun and engaging."
"Dr. Ting-Toomey exemplifies the perfect professor… a consummate scholar, an excellent classroom teacher who gives back to her department, college, the university and the community. We are fortunate that she is a member of our faculty," said Pullen.
"Stella's personal story of an immigrant's struggle and triumph over adversity, cruel stereotypes and great challenges has inspired a generation of her students who now dedicate their energies to defining the theory and research in the field of intercultural communication," said John Reinard, chair and professor of human communication studies.
"This fact is all the more impressive when you consider that her impact is global and that she is sought to develop international research initiatives, design curricula, and promote intercultural communication education in the developed nations of Europe and the developing nations of Africa and Asia. She is the world's top scholar in intercultural communication and it is about time that we celebrate her locally."
Globally, Ting-Toomey has been an active representative of her research field and Cal State Fullerton. Last year, she gave plenary addresses at Nelson Mandela Metropolitan University in Port Elizabeth, South Africa, for the Conference of the International Education Association of South Africa. In 2006, Ting-Toomey represented the CSU: as keynote speaker at the European Union's Intercultural Competence for Professional Mobility Conference in Lisbon, Portugal; at the Nagoya University Graduate School of Education and Human Development and Rikkyo University Graduate School of Intercultural Communication; and as keynoter at the Global Leadership Conference in Shanghai, China.
She serves on the steering committee of the African Cross Cultural Communication and International Management Collaborative Research Project, combining research efforts from the CSU, Nuertingen-Geislingen University and Melson Mandela Metropolitan University — both Cal State Fullerton partnership universities — in conjunction with Rhodes University, University of Mississippi and University of New Mexico.
In her local community, Ting-Toomey has partnered with the Orange County Human Relations Commission, providing intercultural and diversity competence training and advisory board service. She is a resident of Fullerton.
Drezner and Ting-Toomey join seven fellow Cal State Fullerton faculty members and administrators who have been previously honored with the Wang Family Excellence Award. They are the third CSUF pair to win in one year.
Their fellow campus recipients are: Jane V. Hall, professor of economics, in 2001; Hallie Yopp Slowik, professor of elementary, bilingual education, in 2002; David L. Pagni, professor of mathematics, and Claire Palmerino, associate dean of administration for the College of Humanities and Social Sciences, in 2003; Raphael Sonenshein, professor of political science, and the late Richard Wisemen, professor of human communication studies, in 2005; and Maria Linder, chair and professor of chemistry and biochemistry, in 2007.