On Land and Water
Titan Alumni Achievements Represent Diverse Industries
April 29, 2008
By Gail Matsunaga
Banking, boating, fast food …
The achievements and influence of Cal State Fullerton's 2008 Vision & Visionaries honorees reflect but a few of the many facets of American life. Five distinguished and honorary alumni will be celebrated during the university's 15th annual Vision & Visionaries gala Saturday, May 3, at the Disneyland Hotel Grand Ballroom.
This year's honorees are: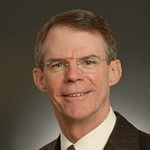 Richard K. Davis
Richard K. Davis of Minneapolis (B.A. economics '83), chairman, president and CEO of U.S. Bancorp. Prior to joining U.S. Bancorp in 1993, Davis was an executive vice president of Bank of America and Security Pacific Bank. He serves on such professional and philanthropic boards as the American Bankers Association, Minnesota Orchestra, National Underground Railroad Freedom Center, Guthrie Theatre and Minneapolis YMCA. In addition, he is a director of Xcel Energy. His support of his alma mater includes: U.S. Bank's sponsorship of Cal State Fullerton's 2006-07 and 2007-08 performing arts seasons, and title sponsorship for the Mihaylo College of Business and Economics annual Economic Forecast Conference; the Steven G. Mihaylo capital campaign; and participation in the college's Professor for a Day program. He is a recipient of the Salute to Business Leaders Award.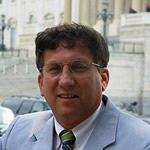 Scott B. Gudes
Scott B. Gudes of Alexandria, Va. (M.P.A. '78), vice president for government relations for the National Marine Manufacturers Association. Gudes joined NMMA — the nation's leading marine industry trade association — in October, after serving more than 29 years in the U.S. government. His most recent position during that tenure was as minority staff director of the U.S. Senate Budget Committee. Gudes also served as deputy under secretary of the National Oceanic and Atmospheric Administration during the Clinton and Bush presidencies, and acting administrator in 2001. He oversaw export and trade policy while serving in various leadership posts in the legislative branch. He has been honored with the 2003 Presidential Distinguished Rank Senior Executive Service Award, and in 2007, was presented with the American Meteorological Society's Special Award for furthering environmental education and the National Marine Sanctuary Foundation's leadership award for supporting ocean programs.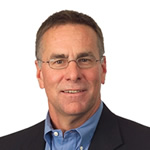 Daniel P. Hann
Daniel P. Hann of Leesberg, Ind. (B.A. economics '77), executive consultant, business development and strategic planning for Biomet Inc. Hann has served in a variety of capacities at Biomet — a medical device manufacturer — over the past 19 years; more recently, as interim president and CEO during the sale of the company in a $11.4 billion private equity transaction. He began his career teaching economics at Franklin College in Franklin, Ind. After earning his law degree, he worked at the Indianapolis law firm of Ice Miller, where he handled a variety of legal matters for Biomet and joined the company in 1989, as its first general counsel. Hann has been admitted to the Supreme Court of Indiana and the U.S. Supreme Court, and served as a member of the Nasdaq Listing and Hearing Review Council. He has served on such boards as the Indiana Nature Conservancy, Warsaw Community Development Corporation, Indianapolis Chamber of Commerce and United Way Indianapolis Chapter. He has participated in the Mihaylo College of Business and Economics Professor for a Day program and received the college's Salute to Business Leaders Award. He established the Stewart Long Award for Outstanding New Graduate Student in honor of the emeritus professor of economics and is a donor to the Steven G. Mihaylo capital campaign.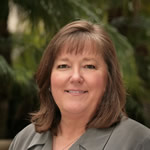 Debra F. Luther
Debra F. Luther of Danielsville, Ga. (B.A. business administration '80), president of Exceptional Restaurant Co. In 1998, Luther and her partner, Jerome Thomas, formed ERC; today, it is the largest franchise for Taco Bell Corp. in the Atlanta market. The company currently owns and operates 28 Taco Bell, Kentucky Fried Chicken, Long John Silver and Pizza Hut Express restaurants. Previously, she was vice president of equipment operations for PepsiCo, and before that, worked for Deloitte & Touche and NCR. Luther is a member of the Taco Bell Corp. Franchise Advisory Board and vice president of the Taco Bell Atlanta Marketing Association — where she chairs its Committee for Community Involvement. The association received the Champion of Youth Award from the Taco Bell Corp. for its work with the Boys and Girls Clubs. Luther is an active member of the CSUF Alumni Association and donor to the Steven G. Mihaylo capital campaign.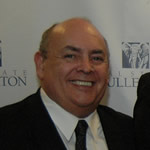 Rodger C. Talbott
Rodger C. Talbott of Foothill Ranch, president and CEO of Cedar House Rehabilitation Center. Honorary alumnus Talbott began his stint at Cedar House as a volunteer board member and stepped into his current role in 2001. He has held a variety of executive positions with such companies as McDonald's Corp., Mazda Motors of America, Paramount Pictures, Gulf + Western, Kia Motors and the Foundation for Taxpayer's Rights. For more than 10 years, he and his wife, Sharon Arkin, have supported Cal State Fullerton in a variety of ways, including Front & Center — for which Talbott has served as chair — athletics, Women & Philanthropy and the Big Save scholarship. Expressing an interest in providing financial assistance to hard-working students in need, the couple established the full scholarship to two incoming freshmen. To date, they have helped 10 students receive 19 years of financial support.
This year's Vision & Visionaries Corporate/Foundation Partner of the Year Award will be presented to the Robinson Foundation. Two members of the family foundation are Fullerton alumni — brothers Jeff and Christopher "Toph" Robinson (B.A. business administration '83) — both of whom played on the Titan baseball team. The foundation's financial contributions to Cal State Fullerton include support of the university's baseball and softball teams, as well as the String Scholarship Fund in the College of the Arts.
Among the highlights of the evening will be personal musical tributes to the honorees performed by students from the university's award-winning Theatre and Dance Department, in addition to the homecoming of previous Vision & Visionaries recipients.