Live Poetry Reading at the Pollak Library
Poets to Read Samples of Their Work April 23
April 15, 2008
Award-winning poets Marilyn Chin and Sarah Maclay will share their craft by reading selections of their work April 23 during "One Earth, One Sky, Many Voices" a special event honoring National Poetry Month, National Library Week and Asian Pacific American Heritage Month.
The program begins with "My Mother's Voice: A Workshop on Poetry" led by Chin at 1 p.m. in the East Atrium Gallery of the Pollak Library.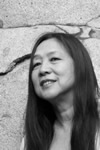 Marilyn Chin
Chin will hold a reading from 2:30 – 3:45 p.m. followed by a 4 p.m. World Languages Session in which the audience will be invited to read their own or their favorite poems in any language of their choice. Campus and community participants are invited to read their own or their favorite poems in English from 6 p.m. to 7:15. The evening concludes with a 7:30 p.m. reading by Maclay.
Chin, professor of English at San Diego State, is the author of "Rhapsody in Plain Yellow," recipient of the Paterson Book Prize in 2003, as well as "The Phoenix Gone, The Terrace Empty," which was honored with the P.E.N. Josephine Miles Award in 1994, and "Dwarf Bamboo." Her work has been featured in a variety of anthologies, including the "Norton Anthology of Modern and Contemporary Poetry," "Norton Introduction to Poetry" and the "Oxford Anthology of Modern American Poetry."
She has received numerous honors, including a fellowship from the Radcliffe Institute at Harvard University, a Stegner Fellowship from Stanford, two National Endowment for the Arts fellowships, a Fulbright Fellowship to Taiwan, a Lannan residency, four Pushcart Prizes and the Mary Roberts Rinehart award in creative writing.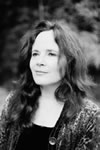 Sarah Maclay
Maclay, currently a visiting professor at Loyola Marymount University, is the author of the recently published "The White Bride" and the award-winning poem "Whore," as well as three limited edition chapbooks: "Shadow of Light," "Ice From the Belly" and "Weeding the Duchess." Her work has appeared in Ploughshares, the Writers' Chronicle, ZYZZYVA, Los Angeles Review, Washington Square and Poetry International, where she serves as book review editor. Maclay's work also is included in "Best American Erotic Poems: 1800 to the Present," published in February by Scribner.
"One Earth, One Sky, Many Voices" is sponsored by the Pollak Library; College of Humanities and Social Sciences; Department of English, Comparative Literature and Linguistics; Asian American Studies Program; Asian American and Pacific Islander Faculty and Staff Association; and the Multicultural Leadership Center.
For more information, contact Jie Tian, associate librarian, at 278-2569 or jtian@fullerton.edu; Barbarly K. McConnell, senior assistant librarian, at 278-2976 or bmcconnell@fullerton.edu; Tu-Uyen Nguyen, assistant professor of Asian American Studies, at 278-4157 or tunnguyen@fullerton.edu; or Irena A. Praitis, associate professor of English, Comparative Literature and Linguistics, at 278-2453 or ipraitis@fullerton.edu.