Movie Series Looks into the Lives of "Reel" Women
WoMen's Center Presents Tuesday Evening Program through April
February 11, 2008
By Debra Cano Ramos
On Tuesday, Feb. 12, the WoMen's Center kicks off a free movie series that depicts women in a variety of roles — both real and imagined. Among the offerings are "Whale Rider," "Mona Lisa Smile," "Normal" and "Dreamgirls."
"Reel Women, Real World" is offered at 5 p.m. Tuesdays through April in Room 205 of University Hall. Free popcorn and beverages will be served.
"The series not only gives attendees the opportunity to look into women's lives, but we hope it will promote discussion on topics relating to women both historically and in today's society," said Sue Passalacqua, WoMen's Center associate director.
The films included in "Reel Women, Real World" feature a wide range of issues from historical accomplishments, women's struggles and healthy and unhealthy relationships, Passalacqua added.
Upcoming films are:
Feb. 12: "My Big, Fat Greek Wedding"
Feb. 19: "Steel Magnolias"
Feb. 26: "Chocolat"
March 4: "Whale Rider"
March 11: "What's Love Got To Do With It"
March 18: "Mona Lisa Smile"
March 25: "Svetlana's Journey" and "Freedom & Beyond" (both about human trafficking)
April 8: "One True Thing"
April 15: "Normal"
April 22: "Rape In A Small Town: The Florence Holway Story"
April 29: "Dreamgirls"
For more information on the film series, call 278-3651 or 278-3938. To learn more about the WoMen's Center, visit http://campusapps.fullerton.edu/womencenter/.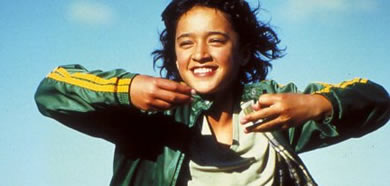 Whale Rider