National Committee Role
Allison Rich Appointed to NCAA Executive Committee
August 27, 2008
From Sports Information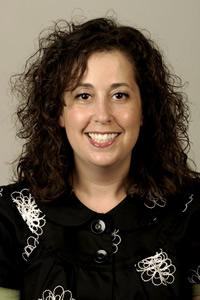 Allison Rich
Senior Associate Athletics Director Allison Rich has been appointed to the executive committee of the NCAA Committee on Athletics Certification.
Two institutional presidents and three athletics administrators serve on the executive committee. The five-person committee is responsible for evaluating and ratifying all decisions made by the larger Committee on Athletics Certification.
Such decisions include granting NCAA certification, or non-certification, to member institutions. Athletics certification is meant to ensure the NCAA and each member institution's fundamental commitment to integrity in intercollegiate athletics. Rich has served on the NCAA Committee on Athletics Certification since 2006 and her term runs through 2010.
"This is a very prestigious committee and we join in congratulating Allison on this appointment," said Brian Quinn, Titan athletics director.
Rich began her duties at Cal State Fullerton on Jan. 3, 2005. Previously, she was associate director of athletics for internal affairs at the University of the Pacific in Stockton.
Before Pacific, Rich was a legislative and membership services representative for the NCAA, where she drafted legislation and other NCAA publications; worked with national committees, such as satisfactory progress and financial aid; and spoke to various groups around the country, such as sport conferences and national associations.
She earned her doctorate in educational administration from University of Pacific and holds a law degree from Chicago-Kent College of Law. Her bachelor's degree is from Princeton University. Rich currently serves on the program committee of the Sports Lawyers Association and is in her second term as vice president of her Princeton class.