Summer Youth Programs
Cal State Fullerton Offers Wide Variety of Activities for Youngsters
April 23, 2007
Looking to keep the kids busy this summer?
Cal State Fullerton's University Extended Education and Associated Students Recreation Sports offer multiple alternatives to a summer spent watching television or playing computer games.
For children who are artistically inclined, or would like to be, Extended Education offers a several two-week sessions of its Summer Art Camp. The program is offered for children from 7 to 14 years of age and allows participants to rotate into four classes during the day with a snack break and lunch. Sessions are offered 7:30 a.m. to 5:30 p.m. July 9 through 17 or 9 a.m. to 4 p.m. July 23 through Aug. 3.
University Extended Education also offers a weeklong multimedia "Drawing and Painting" program for 8- to 12-year-olds. The program is offered from 9 to 11 a.m. Aug. 6 through 10.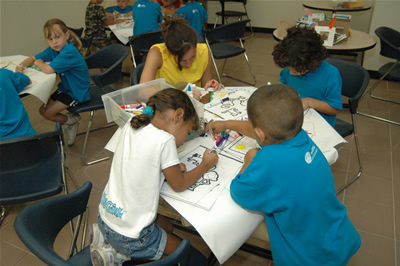 For children hoping to get a head start on the next school year, UEE offers various classes in math, including "Pre-Algebra Basics" July 23-27, "Algebra I Problem Solving" July 23-27, "Math Skills Review" July 30-Aug. 3 and "Introduction to High School Geometry" July 30 through Aug. 3.

For additional information on UEE's programs, call 657-278-2611.

Recreational Sports, a program o the Associated Students Inc., offers the Titan Youth Sports Camp and Learn to Swim programs this summer.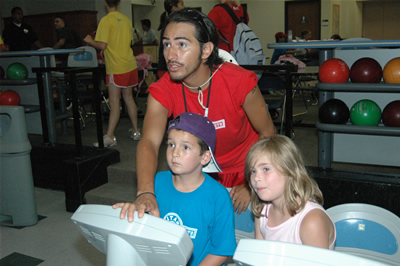 Titan Youth Sports Camp, for children from kindergarten through eighth grade, has six sessions of sport-related activities from June 25 through Aug. 3. Half or full-day sessions are available as is extended childcare options.

The Learn to Swim program, certified by the American Red Cross, is for children six months and older. Its two-week sessions are offered from June 18 through Aug. 10. Saturday classes also are available.Online registration for both Recreational Sports programs begins April 28 at http://tysc.fullerton.edu. For more information, visit http://asi.fullerton.edu/asrc/tysc/sportscamp.asp or call 657-278-PLAY.