Introduction to Cal State Fullerton
Incoming Students and Their Parents Get an Education on Transitioning to Life on Campus
July 16, 2007
Hundreds of incoming freshmen, transfer students and their parents are taking part in New Student Orientation at Cal State Fullerton.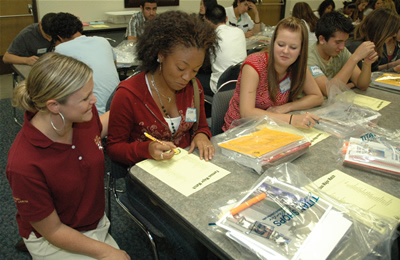 The program introduces students to the campus, the university's course registration process, academic expectation and requirements, as well as academic advisement — all in an effort to make the transition to CSUF smoother.
Students also have the opportunity to meet fellow new students, especially some who are also majoring in the same academic field, and faculty members.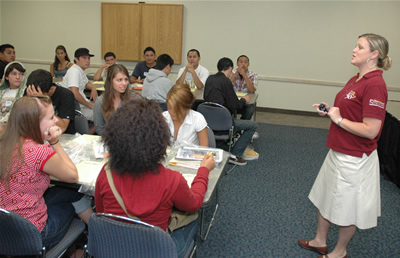 Participants in the Family Orientation program have the opportunity to tour the campus, attend workshops, meet faculty, staff and administrators of the university, as well as learn strategies for their role as support-system providers for their students.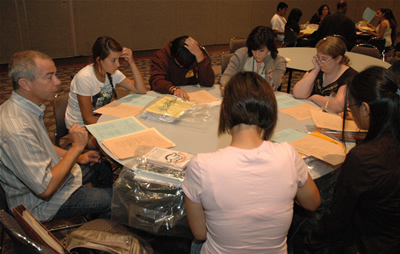 "NSO has been going great!" noted Ryan Alcantara, associate dean of students overseeing New Student Programs. "We have an especially outstanding staff, which has made for a very smooth summer."
For more information about orientation, go to http://www.fullerton.edu/orientation.