"Flightless" Soars Over Competition
Student's Animated Short Captures Best In Show at CSU Media Arts Festival
November 13, 2007
By Gail Matsunaga
Cal State Fullerton senior art major Raymond Fero's "Flightless" flew to the top, winning first place in the animation category and capturing best in show at the 17th annual CSU Media Arts Festival held at Cal State Channel Islands Nov. 2-4.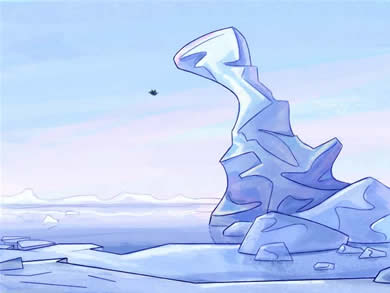 "Flightless" was among 230 nominated works in film, video and new media originally submitted by students within the 23-campus CSU system. Also making the finals were senior radio-TV-film majors Joshua Gilbert for his short screenplay "Heaven Help Us" and radio-TV-film Mike Ryan for his feature screenplay "Carlsbad.&rdquo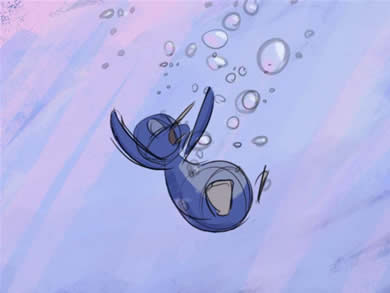 Established by the CSU Summer Arts program in 1991, the festival is an opportunity for student work to receive critical review by industry leaders and CSU faculty, who then selected finalists and winners in nine categories that included documentary, interactive, screenplay and music video.
Additionally, students can attend seminars aimed at helping them make the successful transition from producing their works in college classes and working in actual film and television industries.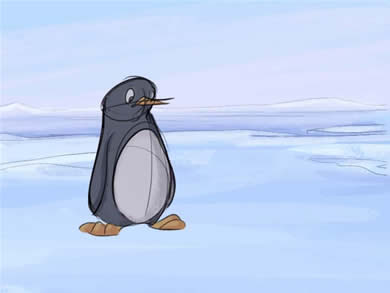 "Flightless," tells the story of Poi, a young Antarctic penguin who longs to fly like the soaring terns overhead. In his quest, he reaches for the sky and falls, only to discover his true potential.
Fero received a $500 cash prize and Rosebud Award for each honor. In addition, the Art Department was presented with two $250 checks.