Understanding an Ancient Empire
History professor's research leads to book on the fourth Iranian dynasty, Sasanian Persia
June 25, 2007
By Mimi Ko Cruz
Touraj Daryaee's latest book "Sasanian Persia: The Rise and Fall of an Empire" — set for publication in May 2008 — is the culmination of his recent research sabbatical in Iran and Armenia.
In the 256-page book, the associate professor of history closely examines the Sasanian Empire's history in an effort to better understand modern Iran.
His book, he said, will help promote understanding of the culture, especially during this time of war in the Middle East.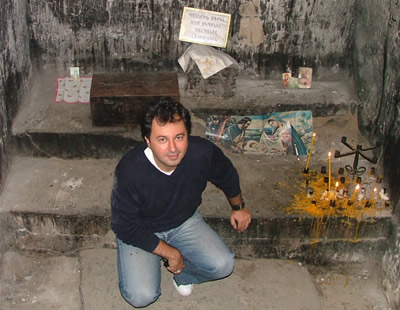 "With the things that are happening in the world, the way we look at cultures is very much based on our view of them," Daryaee said. "So, we should study ancient civilizations to gain understanding."
The Sasanian Empire was the fourth Iranian dynasty and the second Persian Empire (224-651 CE). It ended when the last Sasanian king, Yazdegerd III, lost a 14-year struggle against Muslim Arab invaders, who claimed the land that once encompassed Iran, Iraq, Armenia, Arran (or the republic of Azerbaijan), Georgia, Turkmenistan, Uzbekistan Tajikistan, Afghanistan, United Arab Emirates, Oman, Yemen, Bahrain, Kuwait, eastern parts of Turkey and parts of Syria and Pakistan.
The Sasanian era is considered one of the most important and influential historical periods in Iran before the Muslim conquest and adoption of Islam. Sasanians were practitioners of the Zoroastrian religion.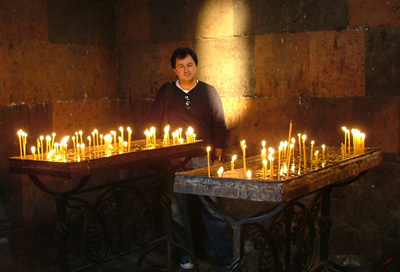 Daryaee, who was born in Darband, Tehran, earlier this year wrote the two-volume "World History: A Concise Thematic Analysis" with Gordon M. Bakken, professor of history, and four other co-authors. His other books include "The Spirit of Wisdom" (2004), "Sahrestaniha I Eransahr: A Middle Persian Text on Late Antique Geography, Epic and History" (2002), and several written in Persian.
Daryaee runs a website dedicated to the Sasanian empire: www.sasanika.com. The website is recognized worldwide as a leading source of information about the Sasanian civilization. Its aim, Daryaee said, is to provide a reliable resource about the history of the Sasanian period.
Dayaee earned his doctorate in history from UCLA in 1999 and was hired to teach at CSUF the same year.