Systemwide Appointment
Ephraim P. Smith Named Executive Vice Chancellor and Chief Academic Officer
June 15, 2010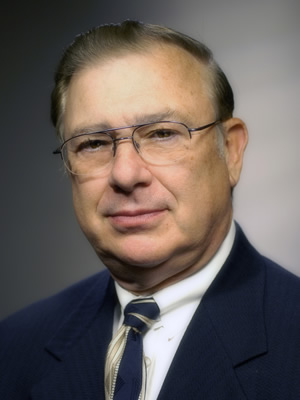 Ephraim P. Smith
Ephraim P. Smith, Cal State Fullerton's vice president for academic affairs, has been appointed executive vice chancellor and chief academic officer for the California State University system. He begins his new duties July 1.
Smith has served as vice president of academic affairs since 1998 and is responsible for managing more than 3,000 faculty and 300 staff members, as well as eight colleges, contracts and grants, institutional research, outreach, admissions and international partnerships. Smith serves on the President's Administrative Board, Council of Deans and University Planning Committee.
During his tenure, enrollment has grown from 25,000, faculty hires increased and a campuswide honors program was established. Also during his 12 years of service, all general use classrooms were upgraded to 'smart classrooms, in which faculty members can utilize a wide range of video and audio equipment during their class lessons; and three online master's programs were established.
For eight years prior to his vice presidential appointment, Smith was dean of the School of Business and Economics, where he administered a complete array of graduate and undergraduate programs with a student enrollment of more than 6,500. While serving in this role, he was responsible for establishing a number of centers in real estate, insurance, emerging markets and family businesses, and partnerships, as well as an accelerated MBA program in the Irvine Spectrum.
"It is with pride that we congratulate Dr. Smith on his appointment to this very important position in the California State University system," said President Milton A. Gordon in a universitywide memo. "We also extend our sincerest thanks to him for his outstanding leadership and service to California State University Fullerton, both as the former dean of the College of Business and Economics for eight years and as vice president for academic affairs fo the past 12 years. We will definitely miss Dr. Smith on the Fullerton campus."
Before coming to Cal State Fullerton, Smith was dean of the James J. Nance College of Business Administration at Cleveland State University from 1975 to 1990. Smith also was a faculty member and chair of the Department of Accounting at the University of Rhode Island, as well as dean of the School of Business at Shippensburg State College.
Smith is the author of six books on federal taxation, capital gains and management. He serves on the board of commissioners of the Fullerton Arboretum Commission, University Advancement Foundation board of directors and the advisory board of the Society for Advancement of Management's Advanced Management Journal. Smith also serves on the CSU System Budget Advisory Committee.
He is a member of several professional organizations, including the American Accounting Association, American Institute for Decision Sciences, Financial Executives Institute and Forum for Corporate Directors. In 2007, Smith was recognized by University of Nürtingen-Geslingen for "Outstanding Achievement in International Education."
Smith earned a bachelor's degree in accounting from Providence College, an master's degree in accounting from the University of Massachusetts, and a doctorate in accounting from the University of Illinois.
A reception in his honor will be held from 2 to 4 p.m. Wednesday, June 30 in the Scott O'Brien Room (Room 3230) of Mihaylo Hall.