Women in Politics and Government
March 11 Panel to Discuss Challenges, Changes
March 3, 2009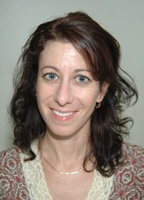 Pamela Fiber-Ostrow
What are the challenges and changes seen by female leaders? Faculty, staff and students will discuss what has changed and what has not for women in leadership roles Wednesday, March 11, during a noon program in honor of International Women's Day.
"International Women's Day Panel: The Role of Gender in Politics and Government," in Room 205 of University Hall, is sponsored by the Women's Center, International Education and Exchange and Phi Beta Delta Honor Society for International Scholars.
Scheduled panelists:
Elahe Amani, director of technology services for student affairs
Pamela Fiber-Ostrow, assistant professor of political science
students Maria Novella De La Pena, Michael Rahbek and Samantha Serrano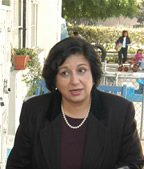 Elahe Amani
Seating is limited and reservations are requested. To make a reservation, call 657-278-3928. A light lunch will be served.