Dance Communication
Team Millenia Dance Crew Featured at Comm Week Event
April 14, 2009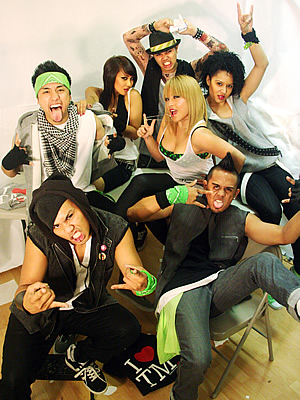 Team Millennia
Team Millennia, the local dance crew that has competed on MTV's "America's Best Dance Crew," will perform during the 31st Annual Comm Week.
The performance will take place April 20 at Becker Amphitheater, after the noon-to-1 p.m. Comm Week Dance Competition, which the team will help judge. Dancing in the competition will be dancers from all over Orange County.
Team Millennia is a Fullerton-based dance troupe, founded by Danny Batimana, who handpicked the seven members to compete on America's Best Dance Crew. All of the dancers have worked together for about four years. Team Millennia works out of their own studio, where they hold workshops to serve youngsters in their community.
Event organizers said dancing is a form of communication, and that's why it was included as a special Comm Week event this year.
"We hope to make this an annual event," said Candice Cabral, a Comm Week task force member.
Team Millennia has placed in the top three in more than 20 competitions, including Battlefest, Fusion and World of Dance.
Alexis Avica from Team Millennia said: "We have the heart, the talent and the drive to take us to the top."