Beyond Baby Boomer Rhetoric
Political Scientist Analyzes Obama's Campaign for Clues to His Presidency
January 20, 2009
By Stephen J. Stambough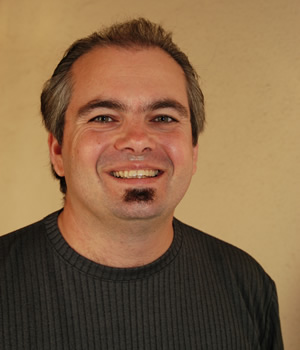 Stephen J. Stambough
Obama's demonstrated ability to focus on the big picture will likely serve him as well in office as it did in his campaign. What is more important, however, is his ability to distinguish between the big picture and other distractions.
In his autobiographical "The Audacity of Hope," Obama talks about the culture wars that dominated much of the past two presidential administrations — both run by baby boomers. Arguing that it often seems like our national politics are just a continuation of what these same people argued about in the 1960s, he characterizes those disputes as having little relevance to the serious problems facing most Americans every day.
From his breakthrough speech at the 2004 Democratic Convention to his election night victory speech, it is clear that his election was not just repudiation of the Bush Administration but of the politics and governing styles of the baby boomers.
It remains to be seen if President Obama can maintain this generational shift while governing. Washington has a way of changing people. He was able to do so successfully during his campaign, however.
In a preelection forum on campus, one of the panelists acknowledged the sexism experienced by Sen. Hillary Rodham Clinton but seemed to dismiss the racism Obama encountered during the campaign — questions about whether he was "black enough," the endless media focus on the Rev. Jeremiah A. Wright Jr. as "an angry black man," and the endless pundit-fueled assertions that he was "too black" for the "white, working class vote."
Obama faced this challenge to his candidacy by reaching out to people, raising money and winning votes, but mostly by not engaging in the rhetoric of the racial politics of the 1960s. He looked forward and appealed to a younger generation that mostly does not know those politics first hand and is already comfortable with multiethnic identities. He also appealed to those of us who are old enough to remember a little of it but are tired of the same old arguments that defined a past generation that has less relevance as we move forward.
As a candidate, Obama tried to avoid getting trapped in by the naïve ideologues of the American left (Clinton) and right (Bush and the neo-cons). Instead he focused on pragmatism and inclusion. We will see if he can successfully translate that approach into a governing style that will work for the next four or eight years. At this point, no one knows for sure.
Stephen J. Stambough is an associate professor of political science.