Serving the Disabled
Paul Miller Elected Head of State Committee for Employment of People With Disabilities
July 14, 2009
By Mimi Ko Cruz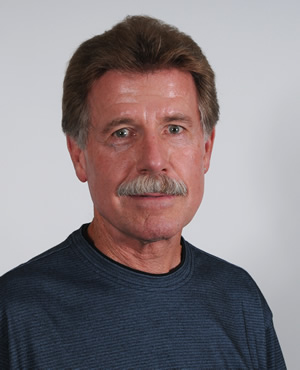 Paul K. Miller
Paul K. Miller, director of Cal State Fullerton's disabled student services, has been chosen to preside as chair of Gov. Arnold Schwarzenegger's California Committee on Employment of People with Disabilities.
The two-year post began this month.
"Dr. Miller is a highly recognized and respected expert about the most critical issues affecting people with disabilities at the local, state and national levels," said Francisco J. Valle, president of Valle Consulting and a member of the state committee. "He has demonstrated a high level of professionalism and integrity, and has always done what is best for this community."
Miller is no stranger to the unpaid job. He previously led the committee from 1998 to 2000. He was first appointed to the committee as a member in 1977 by then-Gov. Jerry Brown, and reappointed by every governor since.
"It's an honor for me to be recognized by my colleagues on the committee," Miller said. "We're going to work very hard."
He said the committee's focus is on a 2001 state law (AB-925) that requires the California Health and Human Services Agency and the Labor and Workforce Development Agency to create "a strategy aimed at bringing persons with disabilities into employment."
"Under AB-925, the real priority and goal of the committee is to make every effort through a variety of different programs and collaborations to bring adults with different disabilities into gainful employment at a rate as close as possible to the general adult population," Miller said.
As part of the bill, the governor's committee is responsible for:
providing leadership on efforts to increase workforce inclusion for people with disabilities;
reporting annually to the governor and legislature on the employment status of Californians with disabilities;
supporting the State Workforce Investment Board and local centers with achieving compliance of unemployment insurance codes and identifying those that do not comply;
meeting quarterly with the State Department of Health Services and the California Health Incentive Improvement Project's steering committee;
promoting and disseminating information on employment support and benefits to people with disabilities, public service consumers, employers, service providers and state and local agencies; and
making grants available to counties and local workforce investment boards for programs, training and services.
Miller, of Placentia, was hired by Cal State Fullerton in 1974.
In addition to his position as director of disabled student services, Miller also directs the university's Student Athlete Assistance Program and serves as Cal State Fullerton's police chaplain.