Basic Instinct
Nurse Who Cared for Katrina Victims and Volunteers Wins OLLI Award
May 19, 2009
By Mimi Ko Cruz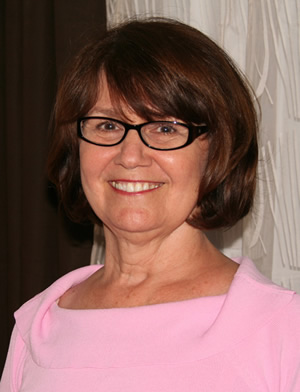 Patricia Patten
Hurricane Katrina tore into the Gulf Coast, destroying levees and causing death and destruction. The news channels documented the scene day and night that summer, four years ago.
Those television pictures of people stranded on rooftops — desperation in their faces as they lost everything — were devastating to Patricia Patten, who instinctively rushed to help.
The registered nurse scraped together $300 and donated it to the American Red Cross to help Katrina victims.
"One thing led to another and I signed up to serve as a volunteer nurse if needed," said Patten, who is completing her bachelor of science in nursing degree and has been named this year's recipient of Cal State Fullerton's Osher Lifelong Learning Institute Award.
The award honors an outstanding older graduate who personifies the importance of continuing learning and will be presented to her during the university's Honors Convocation in Meng Concert Hall May 22. She will take part in commencement ceremonies Saturday, May 23.
Patten, 63, of Claremont, has always been compelled to act when people are suffering.
As a girl, she recalled: "When my Grandma got sick, I would just feel every pain she felt, and I just had to be there to comfort her and make sure she got better."
Through the decades, Patten said, she's always taken, and will continue to take, the lead when family members are ill.
She cared for her parents and brother, who all died of lung cancer. Patten, who has three children and three grandchildren, said caring for people requires no second thoughts.
"I am, by nature, a caregiver," she said, explaining her path to nursing. "I have always felt nursing was a very honorable profession."
Call to Duty
So, when the Red Cross called her, asking her to go to Gulfport, Miss., to help out with the Katrina relief effort in 2005 as a staff nurse, she quickly packed and flew out.
What was supposed to be a two-week stay turned into a four-month tour of duty, that kept her busy nursing volunteers, as well as victims of the Category 5 hurricane, along the coast from Gulfport to Biloxi.
"The experience was the most rewarding thing I have ever done," said Patten, who spent Thanksgiving, Christmas and New Year's in Mississippi. "I really can't explain what I saw and felt. The devastation of people's lives was unbelievable. It was complete devastation, yet the people I met still had a lot of hope."
Some of the injured Red Cross volunteers she helped included a man with liver failure, another with broken bones and rashes, a woman who fell out of the back of a feeding truck and another who had a stroke.
"You don't think of the volunteers getting hurt," Patten said. "I was really shocked, but volunteers are just like everyone else and everyone needs care when they're down."
Patten, a nurse at Pomona Valley Hospital Medical Center since 1978, said she is considering pursuing the master's program in nursing.
Teaching Others
During her nursing leadership class this semester, which is part of the distance education program, Patten learned more about hospice care by working with nurses at Kaiser Permanente's Homecare/Hospice Program in Fontana. She plans to present her findings to colleagues at Pomona Valley Hospital.
"She is going to deliver information about how hospice and related services benefit patients," said Marsha Orr, nursing lecturer and faculty liaison for the distance education program, who teaches the class. "Patricia's project was outstanding. She is an extremely compassionate and talented person."
Patten said her parents received hospice care for a short time before they died.
"Because I am a nurse, I knew what to do or where to go when I needed help," she said. "But, many people don't have the resources or the knowledge and they can get lost in the confusion of dying. For me, personally, hospice nursing is being able to assist patients and their families during one of the most difficult and frightening times in their lives, which is the end of the life process."
Through the distance education program, Patten attended classes at Pomona Valley Hospital. Besides the increased nursing skills and knowledge she attained through the program, "I developed an increased sense of pride in being part of the nursing profession. What I got from the program will not only benefit me, but, more importantly, it will benefit my patients and co-workers.
"I am very excited to see what the future holds," Patten said.
For more information about the distance education program for nursing, go to the Department of Nursing's website.
Photos are available online at www.fullerton.edu/newsphotos.