New Associate Deans Named
Boyd, Sharifi and Ivers Take on New Role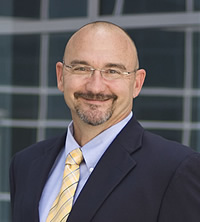 Tom Boyd
September 10, 2009
Cal State Fullerton welcomes three new associate deans this fall. All are veteran faculty members who now taken on administrative and other duties within the colleges.
Mihaylo College of Business and Economics
Thomas Boyd, professor of marketing, and Mohsen Sharifi, professor of accounting, will be stepping into the dean's suite in Mihaylo Hall as the new associate deans in Mihaylo College of Business and Economics.
Boyd becomes the associate dean for academic programs and faculty development in the college, replacing Mark Stohs, who has returned to teaching after a three-year tenure in the position. Boyd, who earned his doctorate in marketing from the University of North Carolina, Chapel Hill, joined Cal State Fullerton in 2001 and has been involved in the branding campaign for the college and the revamping of the master's in business administration program.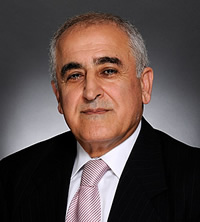 Mohsen Sharifi
Sharifi becomes the acting associate dean for administration, replacing Joni Norby, who served five years during which she oversaw the construction of the recently completed business building. Sharifi, who joined the university in 2001, teaches courses in accounting information systems, managerial accounting and internal auditing and control. He has served as faculty adviser to the Accounting Society and Beta Alpha Psi. Sharifi holds a master of science, M.B.A. and doctorate from Louisiana State University.
College of Education
Karen S. Ivers, a former elementary school teacher who has served on campus since 1994, has been named acting associate dean in the College of Education. The professor of elementary and bilingual education has served as department chair for five years.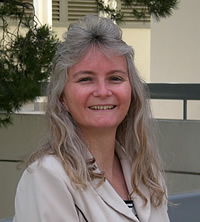 Karen Ivers
Ivers area of expertise is educational technology, a subject of which she has made more than 100 presentations and workshops, written numerous articles, authored four books and created several educational computer programs. She contributed to the creation of the university's first online master's degree program in instructional design and technology and to the development of the statewide Cal State TEACH program. The campus alumna with a bachelor's in business administration-marketing, master's in education and completion of the multiple-subject credential program, has a doctorate in instructional technology and elementary education from the University of South Florida.
In addition, Angela Della Volpe will continue to serve as acting dean of the College of Humanities and Social Sciences.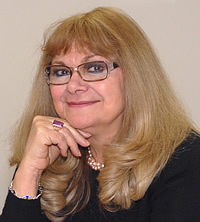 Angela Della Volpe
Della Volpe took over as acting dean in January, when Dean Thomas P. Klammer took a medical leave. When he retired during the summer, Della Volpe's appointment was extended. She joined the university's faculty in 1980 after earning her Ph.D. in Indo-European studies from UCLA. She taught a variety of linguistics courses and participated in literacy projects before being named chair of linguistics. She was named associate dean of the college in 1996. She is a Cal State Fullerton alumna, who earned her bachelor's degree in anthropology and linguistics in 1980. She has co-authored several volumes of the Journal of Indo-European Studies Monograph Series and is co-author with Klammer and Muriel R. Schulz of "Analyzing English Grammar" (Pearson Longman 5th edition 2007).