New Opportunities, New Challenges
Director of Development Named for Mihaylo College of Business and Economics
August 4, 2009
By Pamela McLaren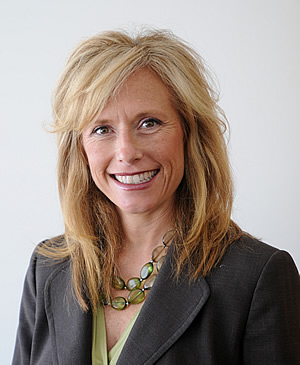 Michele Cesca
Michele Cesca has moved into an office in Mihaylo Hall and is preparing for new opportunities as thesenior director of development for Mihaylo College of Business and Economics.
"We're thrilled to have Michele join the college team. She has outstanding ability and skills to help the college move to the next level of alumni involvement and corporate support,which are going to be of critical importance in these times, and for realizing the college vision," said Anil K. Puri, dean of Mihaylo College.
Cesca formerly served as national executive director of Assistance League of America, a position that she held for six years. While there, she represented the mission and purpose of the Assistance League to agencies, organizations and the general public; created, monitored and advanced the national strategic plan to meet goals and objectives of the organization; directed a national marketing and media campaign; and provided direction and support to the Assistance League's national board.
"I'm very excited to be here at Cal State Fullerton, to be back in an educational environment," said Cesca, who has served as director of development and community relations for Cal State Northridge's College of Arts, Media and Communication, as well as director of development for UC Irvine's libraries and USC's School of Engineering, where she managed capital campaign activities and major gifts in support of a $2.5 billion campaign.
"This is certainly a wonderful starting point, following on the successful fundraising effort for Mihaylo Hall," said Cesca. "It's a great opportunity to build and expand on those connections that were established. Mihaylo College of Business and Economics has done a lot of outreach into the business and the alumni community and we want to continue on that front.
"We have a tremendous opportunity with our new building to bring together students, alumni and community partners to work together, learn and benefit from their connection to Mihaylo College, which is making a great impact on the dynamic economic region of Orange County," said the Yorba Linda resident. "It's a great feeling to join the energy that is Mihaylo College of Business and Economics, and to be on this path of continued excellence and growth."