Reality of Real Estate
Michael LaCour-Little Discusses Today's Market
November 3, 2009
By Pamela McLaren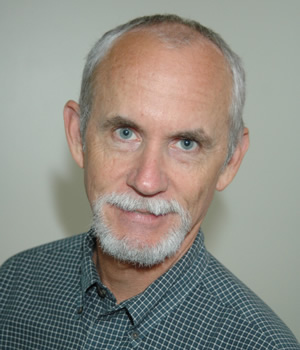 Michael LaCour-Little
Michael LaCour-Little, co-director of Cal State Fullerton's Real Estate and Land Use Institute, recently discussed how things are shaping up in the California residential real estate market.
A member of Cal State Fullerton's faculty since 2006, LaCour-Little formerly served as executive vice president of the American Real Estate and Urban Economics Association and was mortgage banking executive at Citigroup and Wells Fargo prior to joining CSUF. His recent study "Follow the Money: A Close Look at Southern California Foreclosures"<insert: LaCour-LittleForeclosurePaper.pdf> was widely covered by the Orange County Register, the Wall Street Journal and other media.
Q: How is the home real estate market doing?
Things seem to be improving and we are seeing evidence of slight increases in home prices; however, the inventory of the foreclosure process is still growing. Bear in mind that California has always been more volatile than other markets, so there is some risk going forward particularly if the job situation does not stabilize soon. Will the market come back the way it did in the late 1990s? That depends on whether people leave California and what happens with the economy.
Q: Are there certain areas of the market that are doing better or worse?
Right now, the market is bifurcated. Lower cost homes are selling briskly but, million-dollar homes are languishing on the market — they just aren't moving. Much of this is due to financing issues. A friend at one of the major banks recently told me that in some markets, lenders are asking for a 40 percent down on the higher-priced homes.
There also is concern about the multifamily housing segment (apartment buildings). One theory going around is that, as the market improves, renters with better finances will take advantage of lower prices and become homeowners leading to higher vacancies and a reduction in the quality of the pool of renters. And defaults and foreclosures are up, especially in small multifamily properties.
Q: A year ago, you said that if people own their homes, can manage their current mortgage debt and have no immediate need to sell or refinance, they shouldn't panic. Is that still true?
It's still true that panic is not a useful strategy; however, now may be a good time to consider refinancing as mortgage rates have come down to below 5 percent in many cases. But, be prepared for long delays and lots of requests for documentation from your lender. And, taking cash out in a refinancing will be much harder than it used to be. For those considering buying a home, if you can document your income and have the funds necessary for a down payment, now is definitely a time when there are good deals out there. But again, patience is required, especially if you are buying a short sale or REO (bank-owned property).