Kudos for Kinesiology
Faculty Trio Recognized with National Awards
May 5, 2009
By Mimi Ko Cruz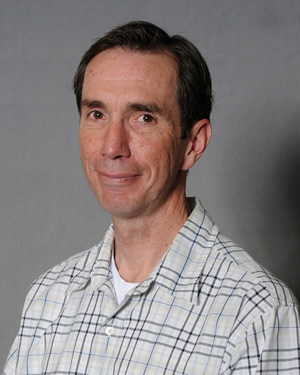 Robert D. Kersey
For his "exceptional contributions and lifetime of dedication to the athletic training profession," Robert D. Kersey, professor of kinesiology and director of Cal State Fullerton's Athletic Training EducationProgram, next month will be named "Most Distinguished Athletic Trainer" by the National Athletic Trainers' Association.
Twice Distinguished
The group's regional arm, Far West Athletic Trainers' Association, gave Kersey its "Most Distinguished Athletic Trainer" honor in April.
"To win either one of these prestigious awards is a wonderful achievement," said Stephan R. Walk, professor and chair of kinesiology. "To win them both in the same year is truly remarkable."
In his nomination letter for Kersey's national award, Walk wrote: "Quite frankly, we would not have the athletic training program we do without Dr. Kersey. Over the past 11 years, he has worked tirelessly to create it. The program consistently turns out high quality students who then go on to excellent professional careers and who, as alumni, pass on the program's values to those they influence. We are tremendously proud of the program's consistently high first-time pass rates on the certification exam, its placement of graduates into impressive positions and its national and international reputation.... Dr. Kersey has been both the catalyst and a prime mover behind these achievements."
Kersey, who joined Cal State Fullerton's faculty in 1997, has been an active member of both associations for three decades.
Kersey often is interviewed by the media for his sxpertise on anabolic steroids. He serves his profession as a reviewer for the Journal of Athletic Training, in addition to being a manuscript reviewer and the Book Review editor for Athletic Therapy Today.
Kersey, chair of the position statement on anabolic steroids for the National Athletic Trainers' Association, earned his doctoral degree from the University of New Mexico, where he wrote his dissertation on the incidence of anabolic-androgenic steroid use among community college student-athletes.
Two More Honors
In addition to Kersey, two of his colleagues — Lee Brown, professor of kinesiology, and Jared W. Coburn, associate professor of kinesiology — also will receive honors this summer.
The National Strength and Conditioning Association will bestow research awards on Brown and Coburn in July.
Brown is receiving the NSCA's William J. Kraemer Outstanding Sport Scientist Award, which is given to established researchers from throughout the world who have made extraordinary contributions to the research mission of the association.
"This award is reserved for those individuals with an international research reputation and Lee is more than deserving," noted Terry Housh, of the University of Nebraska-Lincoln, who serves as chair of NSCA's awards committee.
Brown, president of the NCSA, earned his bachelor's degree in physical education from East Tennessee State University and his Ed.D. from Florida Atlantic University. As a graduate assistant in Florida, he was responsible for isokinetic performance testing designed to determine human responses to high velocity training. He joined Cal State Fullerton's faculty 2002, after having worked as director of the human performance laboratory at Arkansas State University and research director for an orthopaedic surgeon's office and teaching and coaching at a public school.
Coburn will receive NSCA's Young Investigator Award.
"This honor is awarded to researchers who are at the beginning of their academic careers and have demonstrated exceptional contributions to the exercise and sport science literature," Housh noted. "One of the criteria for this award is the promise for continued research contributions in the future. This is also an international award that is bestowed on researchers from around the world. Jared has quickly become a recognized leader in sport science research and is clearly deserving of this very important award."
Coburn, a Cal State Fullerton alumnus, joined the tenure-track faculty in 2005. He worked as a lecturer of kinesiology from 1993 to 2001. He earned his bachelor's and master's degrees in physical education from CSUF and his PhD in human sciences from the University of Nebraska.