Cyber Break
The 21st-Century Water Cooler: Facebook, LinkedIn, Twitter
November 3, 2009
By John B. Jackson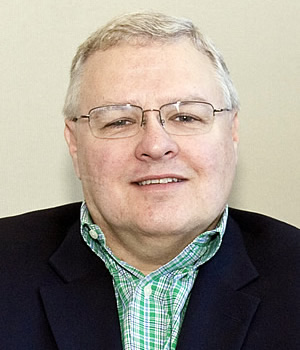 John B. Jackson
Facebook, LinkedIn, Twitter and the other social networks have replaced the water cooler as the place to go when you need a break from your work day. For many, having a chat with a cyber friend brings some meaning, if not a respite, from the daily grind of work.
Employers are not happy about this "non-work related" activity. Social media, which is the actual content posted on social network sites, is considered to be a time waster and inappropriate. USA Today reported Oct. 22 that 54 percent of companies have completely banned and blocked Facebook on company networks. Another 35 percent of firms have applied some form of limits.
Employers might want to consider embracing social media as the new normal, rather than fighting it. Social media expert and author, Erik Qualman, reports in his new book, "Socialnomics: How Social Media Transforms Our lives and the Way We Do Business," that social media is not a fad.
He offered the following pieces of evidence of the pervasiveness of social media:
Ninety six percent of "Generation Y" has joined a social network and many consider traditional email passé.
Boston College no longer uses traditional email to communicate with students; instead, they use Facebook and other social networks.
One out of eight couples married in the U.S. last year met via social networks.
If Facebook were a country it would be the world's fourth largest.
The fastest growing segment on Facebook is women, ages 55-65.
Eighty percent of Twitter usage is on mobile devices.
There are now more than 200,000,000 blogs worldwide.
YouTube is second largest search engine in the world and has reached one billion views per day
Yet, I am stunned at the time that my social networking friends spend on these sites posting goofy photos, useless links and smarmy comments. If only their bosses knew. Actually, their bosses do know. Increasingly companies are monitoring the behavior of employees who post regularly on social networks.
Additionally, companies have learned to data mine the social networks to find prospective employees. It is estimated that 80 percent of U.S. companies are now using LinkedIn as a tool to identify prospective recruits. Social networks also can be used as a data source for background checks, so beware what you post. The world is watching.
With that in mind, here are a few tips to remember about social networks:
Be friendly, but be careful about whom you allow in your network; friendship is about quality, not quantity. • Keep your profile page simple. Try not to overload the page with goofy widgets, bells and whistles since these add-ons may present a less than professional image.
Like a resume, make sure that the information and dates for your employment history is correct. • Post tasteful photos only. Pictures of you and your friends "overdoing it" at a New Years Eve party could prove to be hazardous to your career.
Avoid overly critical comments about your friends, classmates and employers; better yet, don't do this at all.
Use "spell check." Poor spelling and grammar can injure your brand.
"Text-speak" is convenient, but may look unprofessional. Try writing in English.
Always respond to your friends' requests and messages. Courtesy is always appreciated.
Social media is the real deal and a fun tool, but be sure to respect its power.
John B. Jackson is director of the Center for Entrepreneurship in Mihaylo College of Business and Economics.