Higher Education
New Master's Program Prepares Student Affairs Professionals
December 1, 2009
By Debra Cano Ramos
Student and student affairs staff members work together as part of the graduate studies in higher education. Pictured, from left, are, Carmen Curiel, Multicultural Leadership Center director; Maricela Alvarado, Greek Life coordinator; graduate students Jerald Adamos and Jasmine Mageno; and Juanita Razo, associate dean of students, Leadership & Multicultural Development Programs. Photo by Kelly Lacefield
To prepare professionals to work with students at two- and four-year colleges and universities, Cal State Fullerton's College of Education is now offering a new master's degree concentration in higher education.
The purpose of the graduate program, led by the college's Educational Leadership Department, is to prepare entry-level professionals and career-changers to become educational leaders who support college students' learning and holistic development, said Dawn Person, professor of educational leadership and program coordinator.
"There is a tremendous need for people to work with college students who have an understanding of how to support and serve them," Person said.
Currently, 36 students are enrolled in the master's of science in education-higher education program. They represent a range of careers from education-related fields to those seeking a new career and pursing a graduate degree for the first time, Person said.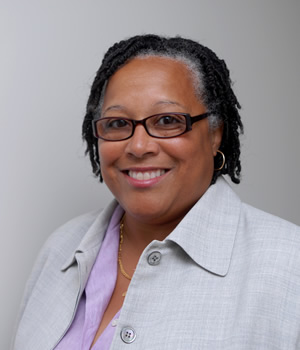 Dawn Person, professor of educational leadership and program coordinator
"This program will help them make that career shift," she said. "It will prepare them to be flexible, creative, collaborative and caring professionals who can respond to the challenges of serving diverse student learners in higher education settings."
The 30-unit, five-semester (including summer) program prepares graduates to work in areas such as student orientation, leadership and activities, residential life, academic advising, careers services, Greek, multicultural, international and student support, as well as other student affairs' programs and services.
The program is being offered in collaboration with the university's Student Affairs Division, which has created a graduate assistant program that provides a hands-on experience for students planning to enter the profession, said Kandy Mink Salas, dean of students.
Mink Salas serves as coordinator for the graduate assistants, helps to recruit students for the positions, coordinates applications and training, and oversees the selection and placement process.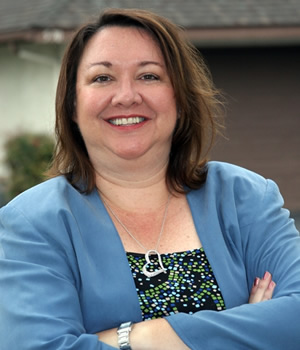 Kandy Mink Salas, dean of students
Master's students in the program are serving in various areas, such as at the Multicultural Leadership Center, Greek and student life. They also are advising and counseling students in International Education and Exchange, the Intensive Learning Experience Program, New Student Programs and Educational Partnerships.
"It is important for master's degree students to have experience in the field while they are working on their degree program," Mink Salas said. "Using this model, the 'theory-to-practice-to-theory' approach can be implemented, and our students can literally practice daily what they are learning in the classroom."
One of the key benefits of the master's students working on campus is the opportunity to work directly with a range of undergraduates.
"Our program emphasizes educational leadership in diverse settings, which is so important as student bodies across the country become more and more diverse from a variety of cultural perspectives," Mink Salas said.
Students also benefit from having the opportunity to work with established professionals in the field, and likewise, the departments where the students are placed benefit from the students energy and new ideas, Mink Salas said.
In addition to the assistantships, the program's students must complete 400 hours of fieldwork at a community college or four-year institution. During the two-year program, they have the opportunity to conduct research in the college's Center for Research on Educational Access and Leadership, launched last year.