The Inside Truth
Speakers Share Their Professional Experiences, Insights at Comm Week
April 14, 2009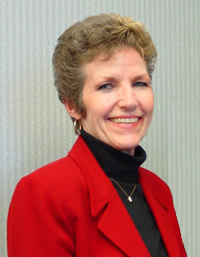 Jerrianne Hayslett
Media Liaison Dishes on O.J. Simpson Trial
Alumna Jerrianne Hayslett, who worked as the Los Angeles Superior Court media liaison during the People vs. O.J. Simpson case, had unprecedented access to the trial. Her book, "Anatomy of a Murder Trial," will be the focus of her presentation during this year's Comm Week festivities.
Hayslett will be speaking April 20 at 9 a.m. in the Titan Theater of the Titan Student Union, and at 4 p.m. in Portola Pavilion B.
Hayslett will present details of the untold story from one of the most widely followed trials in American history — one that involved a double murder, a celebrity defendant, a perjuring witness and a glove that did not fit. From the detailed journal Hayslett kept during the trial, she exposes her readers to the court-media landscape, anecdotes and commentary from the trial.
During her tenure with the Los Angeles Superior Court, Hayslett dealt with media issues and coordinated media logistics for numerous high-profile cases, including the trials of the Menendez brothers, Heidi Fleiss, Rodney King and Michael Jackson. Since leaving the court in 2002, Hayslett has worked as a writer and media-relations consultant, specializing in national and international court programs and projects. Her articles have been published in California Lawyer, Court Manager, Courts Today, NJC Alumni, California County and The Judges' Journal.
Though the Eyes of Octomom's Publicist
Michael J. Furtney, known for the PR representation he gave to octoplets mother Nadya Suleman, will speak at 1 p.m. April 21 in the Garbielino Room of the Titan Student Union.
His presentation, "PR Through the Eyes of Octomom's Publicist," will focus on what it was like to be in the eye of the media storm, working with Suleman.
Furtney, a partner of the Killeen Furtney Group, has spent nearly four decades in public relations, working for a variety of industries, such as Union Pacific Railroad, Southern Pacific Rail Corp., Sprint Corp., Bechtel Power Co., Chevron Corp., Getty Oil Co., Kaiser Cement & Gypsum and Natomas Co. In addition, he has led seminars on media relations for industry groups and college classes for more than 20 years. He teaches at UCLA, Pepperdine University and USC.
Impact of Communication Traits
Jason Teven, professor of human communication studies, will speak on "The Impact of Communication Traits on Our Personal and Professional Lives" at 1 p.m. April 21 in the Portola Pavilion of the Titan Student Union. He will be accompanied by Lauren Roselle, a graduate student in human communication studies.
Teven will focus on such areas as how personality traits affect daily lives. For example, outgoing people tend to be hired or promoted more often than shy people because their non-verbal and verbal skills are better displayed, he said.
Teven has published in such academic journals as Communication Education, Communication Monographs, Communication Quarterly and Communication Research Reports. He recently completed a book on relational communication, published by SAGE Publications.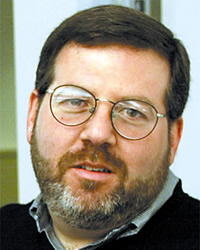 Brian Lowry
Critic Brian Lowry on Media Literacy
Brian Lowry, a media columnist and critic for Variety, as well as a former reporter covering the television industry for the Los Angeles Times, will speak from 4 to 5:30 p.m. April 20 in Portola Pavilion A of the Titan Student Union. Lowry will focus on "The Need for Media Literacy in Today's TV — News/Infotainment Marketplace." Lowry has been a contributor to NPR and has written two companion guides to the Fox series, "The X Files."