Lauding Latham and Wickman
Nursing Faculty Recognized by Association of California Nurse Leaders
January 27, 2009
By Mimi Ko Cruz
Christine L. Latham, professor of nursing, and Mary Wickman, associate professor of nursing and director of Cal State Fullerton's nursing prelicensure program, will be recognized next month by the Association of California Nurse Leaders.
Latham will receive the organization's 2008 Best Practice Research Award and Wickman will get the 2008 Best Practice Education Award during the association's annual conference Feb. 10 in Monterey.
"Cal State Fullerton is fortunate to have attracted such talented faculty to its nursing programs," said Roberta E. Rikli, dean of the College of Health and Human Development. "These awards provide testimony about how much Chris and Mary are valued not only by their peers on campus, but also by their professional colleagues."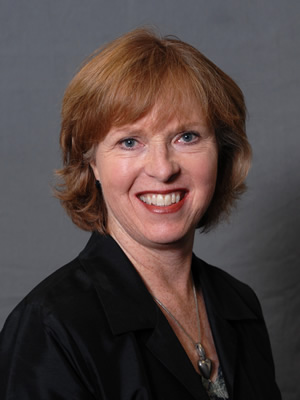 Christine L. Latham. Photo by Kelly Lacefield
Christine L. Latham
"I am honored by this award but humbled, as I know of many great health care researchers in the state," said Latham, whose current research includes assessing how diabetes is successfully managed by Latinos.
"I developed a theoretical model based on previous research to predict successful management of diabetes called the Hispanic Health Protection Model and then tested it with Latinos in Los Angeles and Mexico," she explained.
"I tested the Hispanic Health Protection Model in Los Angeles with first-generation Hispanic immigrants with newly diagnosed diabetes," Latham said. "I am currently analyzing data from on 109 people diagnosed with diabetes in Tlaxcala, Mexico, to test the model."
Latham has developed an instrument to measure perceptions of health care from health care providers and working with registered nurses to improve their working environments by instituting mentoring and shared governance as related to recruitment and retention.
In 2008, her research reports appeared in the Journal of Clinical Nursing, Nursing Administration Quarterly and Current Issues in Nursing.
Latham also works in collaborative partnerships between Cal State Fullerton and a number of community organizations. She initiated a campus forum to exchange research programs and other scholarship information and proposed extending community outreach for more research partnerships.
After working as a registered nurse in California hospitals and a nursing professor at Cal State Los Angeles, Latham joined Cal State Fullerton's faculty in 1998 and has served as chair of the Nursing Department. The researcher, who earned a doctorate in nursing from the University of San Diego in 1990, has secured several research and community collaboration grants, including a $1.6 million Federal Department of Health and Human Services grant and $385,000 Orange County Children and Families' Commission grant.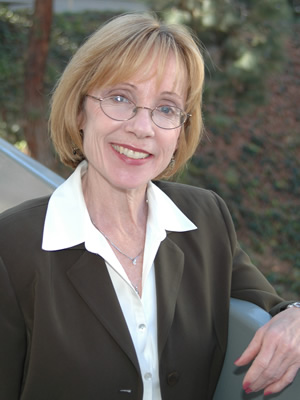 Mary Wickman
Mary Wickman
Wickman, who joined Cal State Fullerton in 2006 after having directed the registered nursing program at Santa Ana College, is being recognized for her contributions to nursing education.
She called the award "especially meaningful" because she was nominated by two peers — one familiar with her work on campus and the other familiar with her work as a member of the governing board of Western Medical Center in Santa Ana.
"Dr. Wickman has extensive background and experience in nursing education, both administratively and as a faculty member," wrote Rebecca Otten, assistant professor of nursing, in her nomination letter for Wickman. "The current nursing shortage poses a significant challenge in the provision of health care and nursing education. Understanding the needs presented by this challenge and a desire to contribute in a meaningful way as a nurse leader, Dr. Wickman came to CSUF in 2006 as a consultant on a project to bring both a traditional BSN program and an Entry-Level MSN program to the campus.
"Dr. Wickman continuously assesses the prelicensure program and develops strategies to meet the needs of the students, faculty, department and university," Otten continued. "She is very committed to providing students with the necessary tools to attain success in meeting their goal of becoming registered nurses. This educational endeavor directly results in the achievement of a profession that will improve the graduates' quality of life, while providing a service that benefits the community they serve. … Dr. Wickman truly role models excellence through her collaboration and support of scholarship with faculty."
Wickman holds a doctorate in nursing from UCLA.
"Each year, ACNL recognizes nurse leaders for excellence in nursing leadership and advancement of clinical practice," Donna Kistler, assoiation president, wrote in Latham's and Wickman's award letters. "We also recognize individuals who have made significant contributions to or demonstrated significant support of the nursing profession. You have demonstrated this support and we consider you a true nurse leader. You are a leader who deserves to be recognized for your outstanding contributions to nursing."