On Screen
Alumna Performs With Streep in "Julie & Julia"
September 15, 2009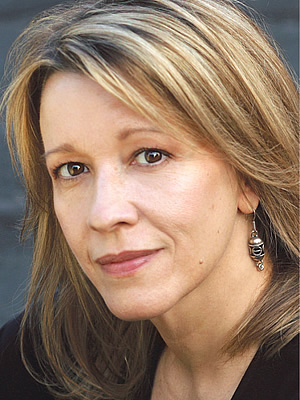 Linda Emond
The cast of the acclaimed film "Julie & Julia," in theaters since August, starring Meryl Streep and Amy Adams, includes Cal State Fullerton graduate Linda Emond (B.A. theatre arts '82).
She portrays Simone Beck, Julia Child's collaborator, and her cast photo can be seen on the film's website.
Television viewers also can see her Sept. 19-22 on the Lifetime channel, portraying Beck Strand in the film "Georgia O'Keefe," starring Joan Allen and Jeremy Irons. In 1929, O'Keeffe took a life-changing trip with Strand to Taos, New Mexico, where the artist eventually settled.
Emond, a New York-based actress, has numerous stage, film and television credits to her name and, along the way, earned prestigious honors — an Obie Award, Outer Critics Circle Award and Tony Award nomination.
She made her New York stage debut in 1996 in the off-Broadway production of "Nine Armenians," and the following year, made her first Broadway appearance in the musical "1776," playing Abigail Adams opposite Brent Spiner's ("Star Trek: The Next Generation") John Adams.
She went on to portray Abigail in the PBS "American Experience: John and Abigail Adams." Television viewers also have seen her in guest-starring roles in all four of the "Law & Order" series, as well as "The Sopranos."
Her film credits include "Across the Universe," "City by the Sea" with Robert DeNiro, "Almost Salinas" with John Mahoney ("Frasier"), last year's "Stop-Loss" and this year's "The Missing Person" with Michael Shannon.
College of the Arts Dean Joseph Arnold has performed on stage with Emond. "We did a few shows together, including the leading roles in Noel Coward's 'Blithe Spirit,' " he recalled. "I thought she was an incredible actress then, and the years have proven I was right."
Emond's Tony nomination for Best Performance by a Featured Actress in a Play was for the 2003 production of "Life x 3" on Broadway. She was featured in Tony Kushner's "Homebody/Kabul" at the Mark Taper Forum that fall.
Related Story: