Spreading the Word
CSUF Alumna Answers Calls About College Admissions
October 14, 2008
By Iris T. Preciado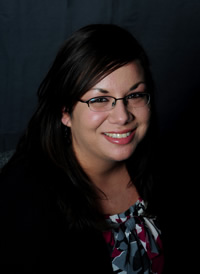 Iris Preciado
It wasn't the drive to Univision's KMEX-34 studios at 4 a.m. or the crawling drive back to campus on the 105 freeway that were the highlight of my day on Sept. 30. It was sitting in the studios of the Los Angeles TV station, part of the largest Spanish-language TV network in the country, helping to answer phone calls from parents wishing to learn more about the Cal State University system that made my day incredibly worthwhile.
As part of Univision's public affairs program "Univision a Su Lado" or "Univision on Your Side," the California State University operated a three-hour call center during Univision's morning news programming where at every commercial break one of the station's anchors would invite viewers to call an 800 number for information about the CSU system, admissions, financial aid and many more higher education topics. The 5 to 6 a.m. hour was broadcast to all of California while the 6 to 8 a.m. segment zoned in on the greater Los Angeles area.
I, along with a team of 15 other CSU volunteers — four from Cal State Fullerton — took phone calls from parents wanting to learn more about the CSU and about how to motivate and help their children through the admissions process. My callers ranged from a father concerned that with a failing economy and his bad credit his daughter may not receive financial aid, to a godmother inquiring about options for her 15-year-old godson, a straight A, academic overachiever who happens to be undocumented.
Three hours with phones ringing non-stop turned out to not be enough. We could've been there all day long answering questions from eager parents wishing to learn more about the many benefits the CSU has to offer.
Iris T. Preciado is a 2004 alumna and President's Scholar currently working in the Public Affairs Office.