National Recognition
Master of Public Health Program Is Accredited by Council on Education for Public Health
September 30, 2008
By Mimi Ko Cruz
Cal State Fullerton's Master of Public Health program has received accreditation from the Council on Education for Public Health, an independent agency recognized by the U.S. Department of Education to accredit schools of public health and graduate public health programs.
Fullerton's MPH program is the only one in Orange County that holds the highly desirable accreditation, which is valid for five years. University officials said CEPH accreditation attests to the quality of the program that prepares students for entry into the public health profession.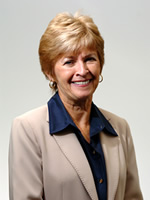 Roberta E. Rikli
"Receiving this accreditation is testimony to the strength of our program and reflective of our outstanding faculty and rigorous curriculum," said Roberta E. Rikli, dean of the College of Health and Human Development. "Because we are the only university in Orange County with this prestigious honor, students who graduate with an MPH from Cal State Fullerton are well-positioned to assume public health leadership roles in the community."
According to the CEPH, accreditation provides assurance that the program has been evaluated and has met accepted standards established by and with the profession. It also provides assurance that the curriculum covers the essential skills and knowledge needed for today's public health jobs and improves employment opportunities for graduates. It also enhances the program's national reputation and represents peer recognition.
Federal government and other public funding agencies, foundations and private organizations, the CEPH reports, often hold accreditation as a highly desirable indicator of the program's quality and viability.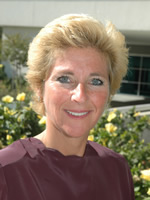 Shari McMahon
"Five years is the longest time given to a new program before the CEPH's next site visit," said Shari McMahan, chair and professor of health science. "This is really exciting for us, given this is a very difficult accreditation to receive."
CSUF's MPH degree program was created and offered to students in 2004. It offers an interdisciplinary approach and is divided into four specialty tracks: health promotion, environmental and occupational health, gerontological health and nursing leadership.
To earn the degree, students must complete fieldwork and 42 units of coursework. Graduates most likely find positions in government agencies, hospitals and health care institutions, nonprofit organizations and the private sector, McMahan said.
"Our goal is to develop knowledgeable, skilled health professionals who are proficient in disseminating and applying knowledge that can help in the control and prevention of disease," McMahan said. "We also train students to promote healthful practices while being mindful of the cultural, economic and societal status of individuals and groups."
Currently, 78 students are enrolled in the MPH program, and 51 have already graduated.
For more information about the program, visit http://hhd.fullerton.edu/hesc/MPH.