Meeting of Minds
Faculty Members Take Part in City Library Lecture Series
Seven Cal State Fullerton campus members will be discussing topics ranging from Route 66 to capital punishment, China and Thailand as guest speakers for the upcoming "Town and Gown" lecture series at Fullerton Public Library.
The one-hour talks, slated for the second Tuesday of each month, were kicked off with a special Veteran's Day Program featuring Robert A. McClain, assistant professor of history, who discussed "World War II: The Homefront" on Sunday, Nov. 9.
The next in the series is "Route 66: The Mystique of the Mother Road" presented Tuesday, Dec. 9, by Andrea "Andi" Stein, associate professor of communications. All programs are held at 7 p.m. and include time to ask the speakers questions.
Scheduled for the spring semester are:
Jan. 13 — "The Future of Capital Punishment" by Stacy L. Mallicoat, assistant professor of criminal justice
Feb. 10 — A presentation by Mitchell Hanlon, associate professor of music
March 10 — "Interviewing Skills" by Patty Malone, assistant professor of human communication studies
April 14 — "Life After Death: Conceptions From Egypt to Tibet" by James A. Santucci, professor of comparative religion
May 12 — "Ancient China: The Great Wall and the Buried Army" by Jonathan Markley, assistant professor of history
June 9 — "Democracy in Thailand in Historical Perspective" by Kristine Dennehy, associate professor of history
The Fullerton Public Library is located at 353 W. Commonwealth Ave., Fullerton. For more information, go to www.fullertonlibrary.org or call 714-738-6326.
Stacy L. Mallicoat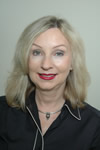 Patty Malone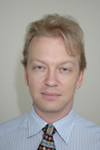 Jonathan Markley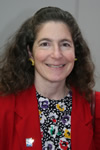 Andrea "Andi" Stein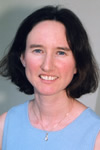 Kristine Dennehy