Faculty Day 2008
Immigrant and Higher Education Authorities to Speak
August 5, 2008
Dowell Myers
Dowell Myers, author of "Immigrants and Boomers: Forging a New Social Contract for the Future of America," is among the guest speakers Wednesday, Aug. 20, at Faculty Day in Portola Pavilion of the Titan Student Union. His talk is titled "Changing Demography and California's Future: Our New Era of Shared Interest"
Myers, professor of urban planning and demography at USC, directs the university's Population Dynamics Research Group and has led its California Demographic Futures Group.
As a specialist in demographic trends and their relation to all areas of policy and planning, Myers has served as an adviser to the U.S. Census Bureau and was a 2006 recipient of the Haynes Award for Research Impact. His doctorate is in urban planning from MIT. He also has studied demography and sociology at Harvard University.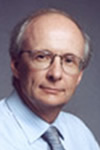 Tom Carey
Also speaking during Faculty Day will be Tom Carey, visiting senior scholar in the chancellor's office of the California State University (CSU) and a professor of management sciences at the University of Waterloo, Canada, and Daniel Weintraub, the public affairs columnist for the Sacramento Bee.
Carey also is the lead for the Transforming Course Design initiative in the CSU. Weintraub has been covering California politics and public policy since 1983. He was a Capitol correspondent for the Los Angeles Times and the Capitol bureau chief for the Orange County Register before joining the staff at the Bee.
Carey's talk is titled "Demographic Change & Designing Courses for 'Not Like Us' Students."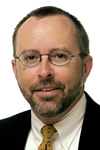 Daniel Weintraub
Weintraub's topic is "Higher Education and State Budgets in Election Years."
The 8:30 a.m. to 1:30 p.m. event, sponsored by the Vice President for Academic Affaris and the Faculty Development Center, will feature a continental breakfast and lunch. To reserve a space or for more information, call Fernando Chon of the FDC at 278-2841 or email fchon@fullerton.edu.