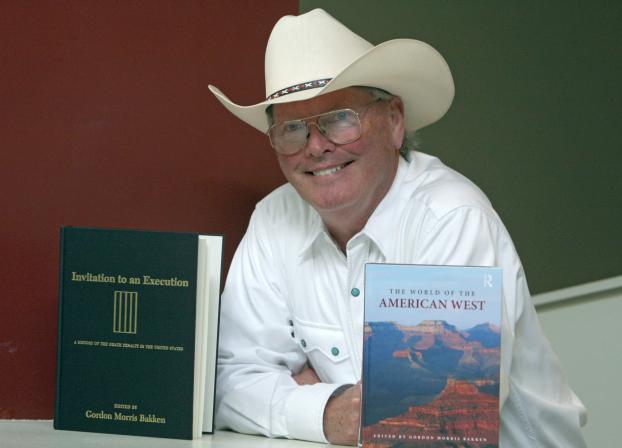 Caption: Gordon Morris Bakken with his latest books. Photo by Karen Tapia
Tracing America's Death Penalty
History Professor's Book Addresses Discussions on Executions
IN THE INTRODUCTION of Gordon Morris Bakken's "Invitation to an Execution," he writes: "The death penalty debate is current and solutions are hotly contested."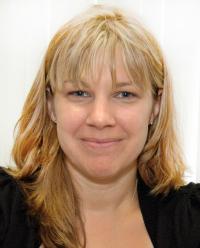 Caption: Stacy L. Mallicoat
The debate is tackled from myriad angles in the 467-page book, edited by Bakken, professor of history. It is a collection of essays on America's death penalty. The authors of the essays are scholars from across the country, including Stacy L. Mallicoat, a Cal State Fullerton associate professor of criminal justice.
In her essay, "Politics and Capital Punishment," she examines the role of judicial, legislative and executive decisions in the practice of death.
Since the country's first execution in 1630, Mallicoat notes, "the impact of public opinion has seeped its way into the politics of capital punishment."
While the majority of Americans still support the death penalty, recent polls have found that the gap between those who favor capital punishment over those who favor life prison without the possibility of parole is getting tighter, according to Mallicoat.
As public opinion shifts, all three branches of government are indicating a general trend in the "lessening of the popularity of the death penalty, if not a shift toward abolition," she wrote.
Besides the evolution of the death penalty over time, other essays in the book, published by the University of New Mexico Press, address the issue as it relates to conflicts of interest, Hollywood films, fear, race, methods of execution, vigilantism and how it is applied in different states.
"The death penalty is an issue in criminal justice administration and politics that has resonated with social change and judicial philosophy in the United States for centuries," Bakken said. "This book puts those issues in historical perspective."
It also offers extensive analysis of the issues surrounding the death penalty.
The book is one of two Bakken edited in 2010. The other is "The World of the American West" (Routledge: Taylor & Francis).
It is another collection of essays by 20 scholars who write about the history of the American West, from water rights to the presence of the defense industry, the effects of leisure and tourism, western women, politics and politicians, Native Americans in the 20th century and oil.
Bakken, who has been teaching history at Cal State Fullerton for more than 40 years and hunts elk for sport, now is working on his 24th book, "A Buck in the Truck: The Impact of Big Game Hunting on the American West."
The Fullerton resident earned his Ph.D. and J.D. from the University of Wisconsin. Among his many awards, the prolific author was given the Western History Association's 2009 Award of Merit and honorary life membership for his contributions to history over the decades.
March 23, 2011