Researching AIDS
CSUF Professors Study Life-Threatening Disease in Orange County and Abroad, Search for Interventions
MORE THAN 33 MILLION people worldwide are living with HIV or AIDS. While there is no cure, researchers are studying intervention strategies that raise awareness and lead to safe sex practice.
Cal State Fullerton's HIV/AIDS researchers include: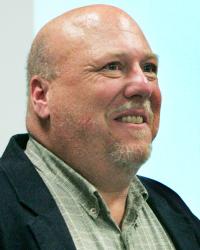 Caption: John Bock
John Bock
Professor of anthropology, coordinator of environmental studies and director of CSUF's Center for Sustainability
Bock is collaborating with his wife, Sara Johnson, associate professor of anthropology and an interdisciplinary team of wildlife biologists, veterinarians, physicians, disease ecologists, geneticists and geographers to examine how the landscape and resources in Botswana increases inhabitants exposure to tuberculosis, the leading cause of death among those living with HIV and AIDS.
For the past 20 years, Bock also has been researching the effect of HIV and AIDS on family composition, household economy, children's growth and development, and men's risk-taking behavior in rural Botswana.
His findings have shown that the loss of an adult child to HIV/AIDS "places an enormous burden on elderly people, especially women, who must take care of orphaned grandchildren," he said. "This, in turn, has potentially detrimental consequences for siblings' physical growth and social, cultural and cognitive development."
Men with more opportunities for long-term economic advancement through education tend to take fewer risks in general, including sexual activity, Bock noted.
"In contrast, men exposed to environmental risk through their jobs and daily activities tend to engage in riskier behavior all around, including in their sexual relationships," he said.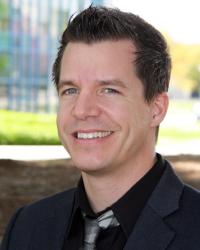 Caption: Anthony DiStefano
Anthony DiStefano
Assistant professor of health science
DiStefano is conducting three research studies on HIV/AIDS and its intersections with violence and other public health issues.
"My research has focused on what health care and social service providers are doing to address the intersection of HIV/AIDS and violence in the provision of services to their patients and clients," DiStefano said.
He also is pursuing an epidemiologic study of violence, HIV/AIDS and other sexually transmitted infections among CSUF students.
And, his work researching HIV/AIDS-related cancers among racial/ethnic minority and underserved persons in the U.S. and HIV and HPV (human papillomavirus) among Pacific Islanders is being funded by the National Cancer Institute. It examines the sociocultural, environmental and individual barriers and facilitators of prevention and early detection of HIV and (HPV) among Tongan and Chamorro young adults in Southern California.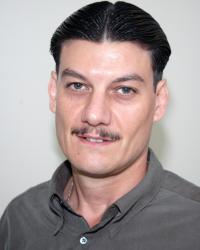 Caption: Jorge Fontdevila
Jorge Fontdevila
Assistant professor of sociology
Fontdevila is researching the "Contexts of HIV Risk among Latino Men who have Sex with Men and Women in Orange County" with a qualitative study funded by Cal State Fullerton's Health Promotion Research Institute and the Center for Internships and Community Engagement as a collaborative effort between the university and AIDS Services Foundation Orange County. It targets Latino men who have sex with men and women because they "are at particularly high risk of HIV," Fontdevila said.
"To understand these complex issues and address the specific HIV prevention needs of this hard-to-reach population, stronger collaborative efforts between basic social research and the local community are necessary."
The study is based on 20 in-depth interviews exploring the cultural and gender norms and meanings that the research subjects attach to their HIV risky bisexual behaviors.
"Our goal is to understand the behavioral and normative elements that get in the way of safer sex and HIV protection," Fontdevila said.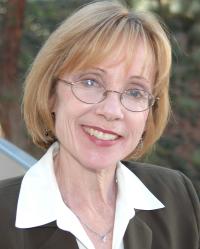 Caption: Mary Wickman
Mary Wickman
Associate professor of nursing and coordinator of  CSUF's pre-licensure nursing programs
Wickman is exploring adolescent involvement in risk behaviors (including those that put teenagers at risk for contracting HIV/AIDS) and researching the relationship between the adolescent perception of invincibility and their involvement in risk behaviors.
"The teens who I have researched were the children of parents who were active duty or retired military," Wickman said. "As a result of my research, I developed a tool to measure the teen perception of invincibility and will next be testing this tool on a different sample of youth."
"Study findings indicate significant differences between military teens and national surveys in regards to risk taking and mental health indicators," Wickman said. "Risk behaviors were found to occur at a lower frequency than the nationwide average, while depression occurred more frequently in this sample of military adolescents."
The variations among teens of military parents in invincibility and worry scores provide direction for further study with a nonmilitary population, she said. "The suggestions offered by study participants reinforce the critical importance of teen involvement in shaping, planning and conducting health promotion interventions."
December 6, 2010