'Nothing Like a CSUF Student'
Proud Alumnus Boris Bugarski Hires Fellow Alumni, Credits University's Educational Program
"There is nothing like a student from Cal State Fullerton … nothing," according to Boris Bugarski, founder, CEO and president of mUrgent Corp., a multinational marketing services company — and a proud 1997 business administration graduate.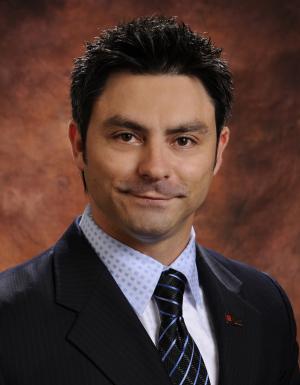 Caption: Boris Bugarski
"It's the broadness of the curriculum — and the opportunities to get involved and network. That's why more than 30 percent of my workforce is from CSUF."
Bugarski is but one of the hundreds of thousands who have graduated from Cal State Fullerton and gone on to be successful in business. Those alumni, like Bugarski, know the value of the education they received — and the value of students graduating today.
"Even when I went to school at Fullerton that was true," he adds. "I was a transfer from Chaffey College and when looking for where I would complete my degree, I just didn't see the range of curriculum, the majors, the options and the price point anywhere else that I saw at Cal State Fullerton. I knew it was where I wanted to be."
Bugarski started out studying finance and after exploring other business areas settled on marketing. "The curriculum really allowed me to dive into and find what was best for me. The professors made me love marketing and everything I learned just helped me to want to learn more.
"It was a wonderful experience," he says. "I was a dreamer, wasn't a great student but I have to say, it shaped who I am today. The teachers reached out — even after graduation, you could contact them for help."
Burgarski has been a member of the Mihaylo College of Business Dean's Executive Council since 2003 and often returns to campus to guest lecture — he returns to campus Thursday, Nov. 4 to take part in the college's Professor for a Day activities — and to mentor business students. He is author of "The Restaurant Local Store Email Marketing Guide: Understanding Local Email Marketing for Building Sales in Any Economy."
"You can't beat the curriculum, the networking opportunities or the school community. I've worked with students from other universities all across the state and their education doesn't hold a candle to CSUF. It's a pleasure to work with Fullerton students, they are so interested in learning and they eat up the experience. They want to learn and do well. I can't tell you how proud I am of the students and of the school itself."
Click here to read more about the Impact of Higher Education.
November 1, 2010