Cal State Fullerton Establishes Eighth College, Names Acting Dean
July 20, 2004 :: No. 10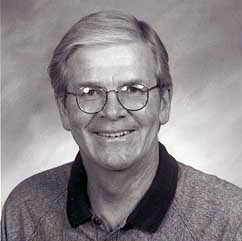 Ashley L. Bishop named acting dean of the College of Education.
Cal State Fullerton established its eighth college this month when the university's School of Education became the College of Education — home to the university's teacher credential programs, which served more than 1,800 students during 2003-04.
"Creating an eighth college is a move to expand leadership in teacher preparation on campus," said CSUF President Milton A. Gordon. "This is another milestone for Cal State Fullerton. Even in tough budgetary times, we must not let that stop us from positioning ourselves to excel."
Gordon named Ashley L. Bishop, chair of the Reading Department, to a two-year term as acting dean of the new college. Plans call for a national search to be conducted for a permanent dean.
Bishop has been responsible for the accreditation process for the university's education programs and has served on various university committees, including those dealing with curriculum, general education and graduate education. The Irvine resident also has served as a consultant to local school districts.
Known for his scholarship in the areas of reading and literacy, Bishop has written numerous articles, co-authored three books and conducted more than 500 workshops and seminars locally and throughout the nation.
"It is with real pleasure that I assume this position," said Bishop. "Having been with the university for 28 years, I have come to value and respect the students who have earned their teaching credentials and/or graduate degrees from Fullerton. They are making a tremendous difference in our schools. Much of our students' success can be attributed to faculty members of the College of Education. They bring a powerful combination of rich experiences as teachers and researchers to the instructional setting. I look forward to the next two years working closely with Fullerton's students, faculty and the educational community."
Bishop earned his doctorate from Arizona State University in 1972 and taught for four years at Indiana University before joining the Cal State Fullerton faculty in 1976. Bishop received his bachelor's degree in elementary education and a master's degree in reading from San Diego State University.
The College of Education will align Fullerton's organizational structure, management and leadership with sister CSU campuses and create a streamlined institutional organization that can more effectively respond to increasing demands on teacher education, noted Roberta Rikli, dean of the College of Human Development and Community Service, from which the new college emerged.
The College of Education includes the departments of Educational Leadership, Elementary and Bilingual Education, Reading, Secondary Education and Special Education. A program in instructional design and technology and a joint doctoral program in educational administration and leadership, which welcomed its first students in January, also are part of the new college.
During the 2003-04 academic year, 67 full-time faculty members and 172 part-time lecturers taught 474 course offerings in the School of Education.
"We believe that by establishing a separate and distinct college, our students will benefit from the enhanced status of a degree program within a College of Education," said Louise Adler, chair and professor of educational leadership.
"We also will be able to continue to attract high-caliber faculty members to ensure that our future students receive a first-class education."
In the university's organizational structure, its eight colleges consist of divisions, departments and programs. The former School of Education was formed in 1966-67.
Prior to that, a division of education had been the parent administrative unit for the departments concerned with teacher preparation. In 1975, then-president L. Donald Shields, converted the school back to a division within the School of Human Development and Community Service. Years later, this division re-emerged as a school. This spring, the Academic Senate recommended to Gordon the formation of the College of Education.
It is among just 14 universities in the state (out of about 120) to hold national accreditation. "The school received a stellar accreditation review in 2000," said Carmen Z. Dunlap, chair and professor of elementary and bilingual education.
"We are one of the major engines driving teacher education in Orange County," said L.Y. "Mickey" Hollis, acting associate dean, who is retiring this month. "We have one of the strongest programs in the state, and our recent data indicates that not only are our students qualified, they generally exceed expectations."
Media Contacts:
Ashley Bishop at 657-278-4021 or abishop@fullerton.edu
Valerie Orleans, Public Affairs, 657-278-4540 or vorleans@fullerton.edu