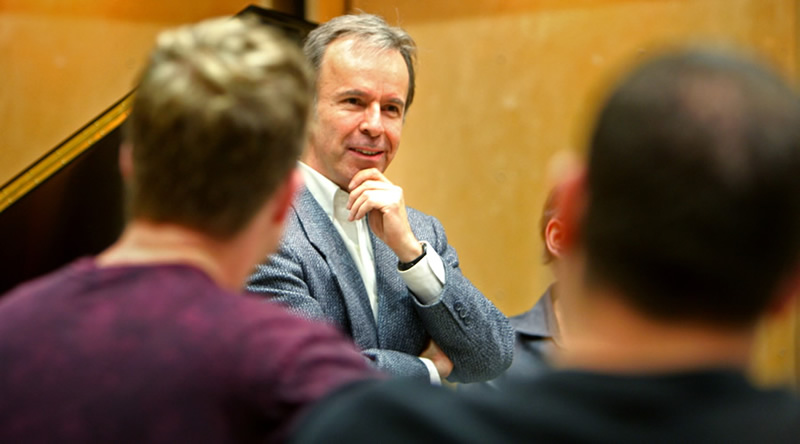 A few days after he received his first Grammy Award, Bill Cunliffe speaks to his jazz improvisation class, and welcomed a guest musician, Dave Leeman. The following photos show Leeman, Cunliffe and the students during that class. Photo by Karen Tapia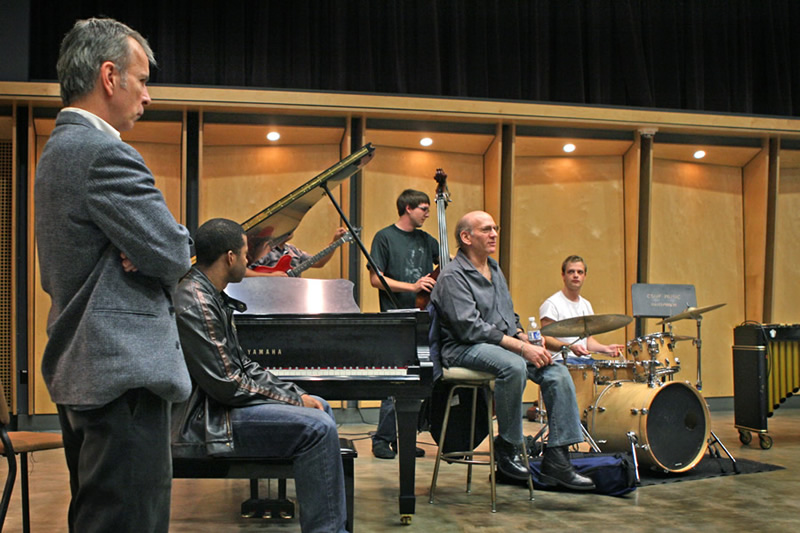 Bill Cunliffe watches as Dave Leeman speaks to his jazz class. Photo by Karen Tapia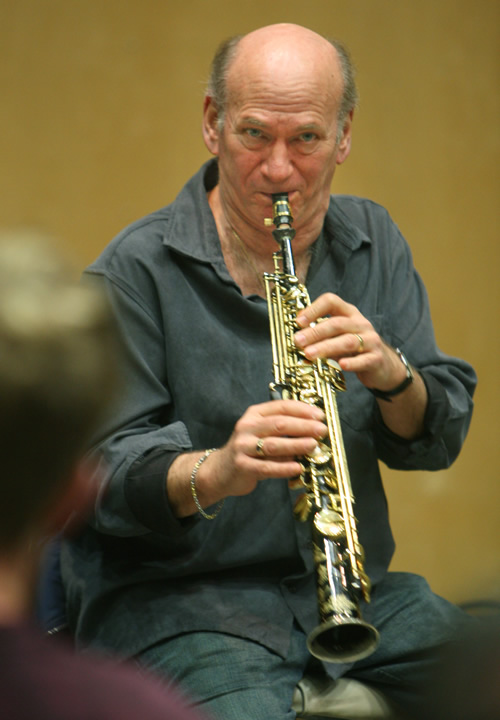 Dave Leeman plays his soprano saxaphone. Photo by Karen Tapia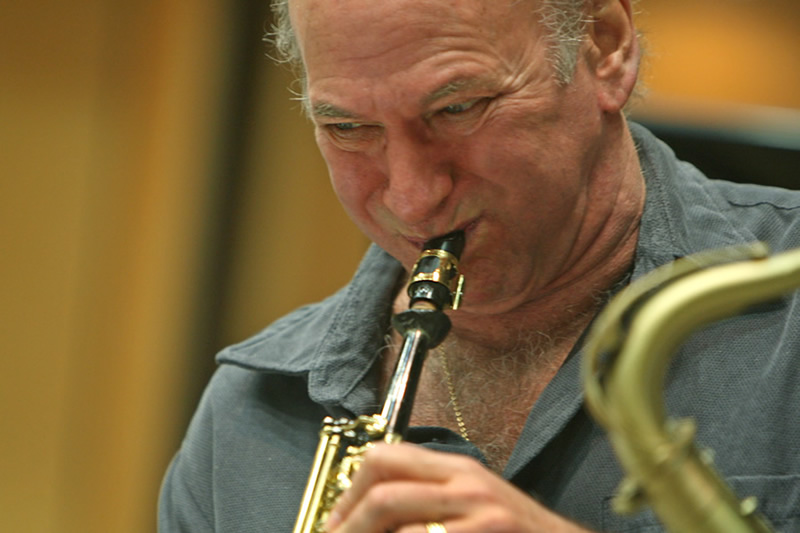 Dave Leeman expresses himself as he plays. Photo by Karen Tapia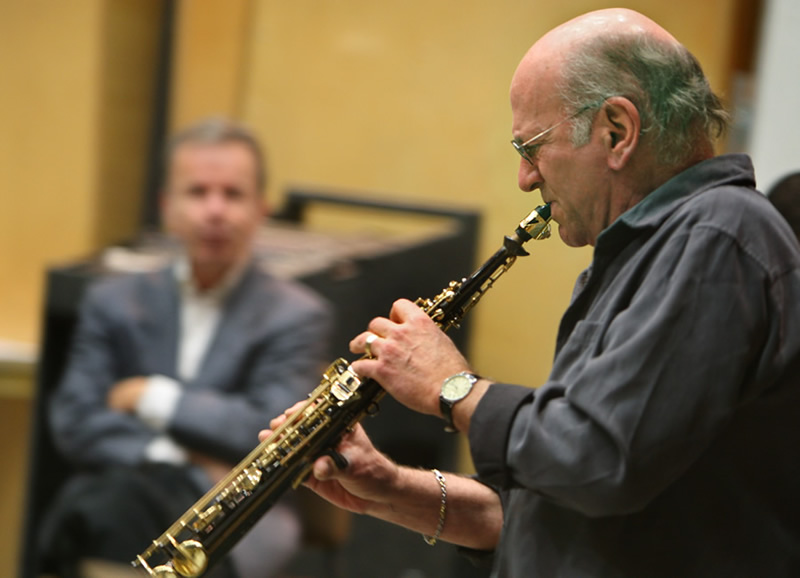 Bill Cunliffe, left, listens to Dave Leeman play. Photo by Karen Tapia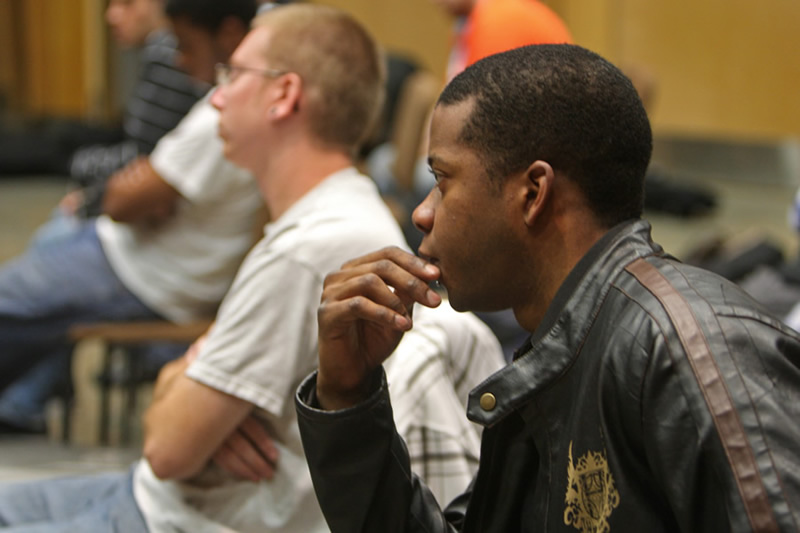 Student Lawson Tatum listens to Dave Leeman in class. Photo by Karen Tapia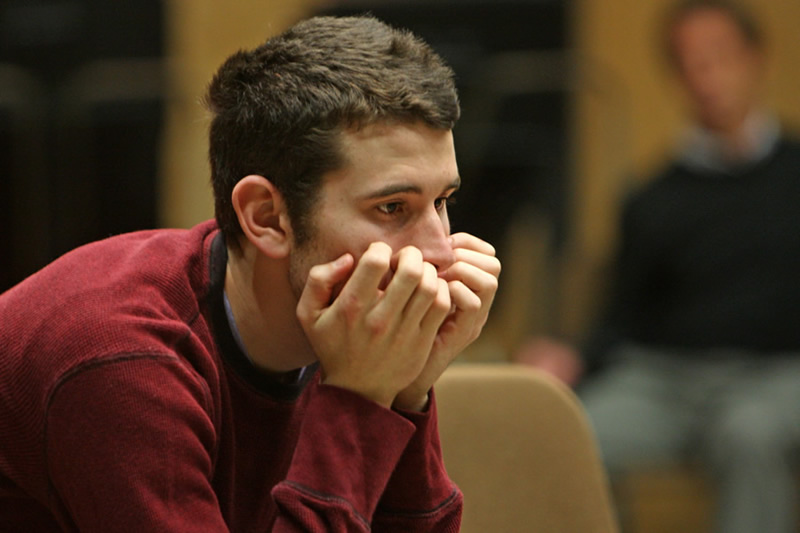 Student Matt Davies watches as Dave Leeman performs. Photo by Karen Tapia.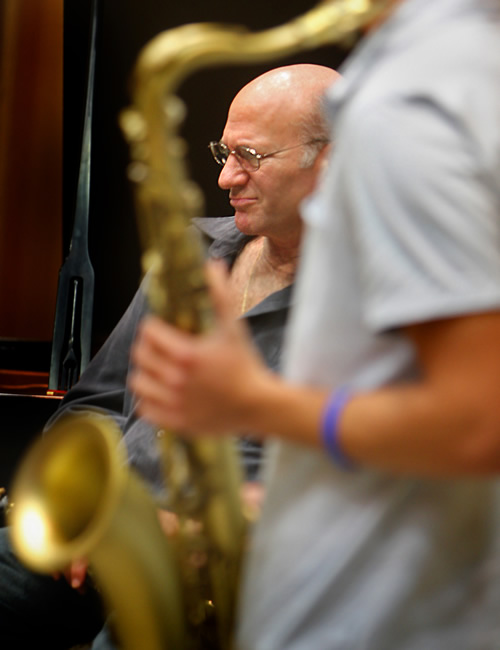 Dave Leeman listens as a student performs. Photo by Karen Tapia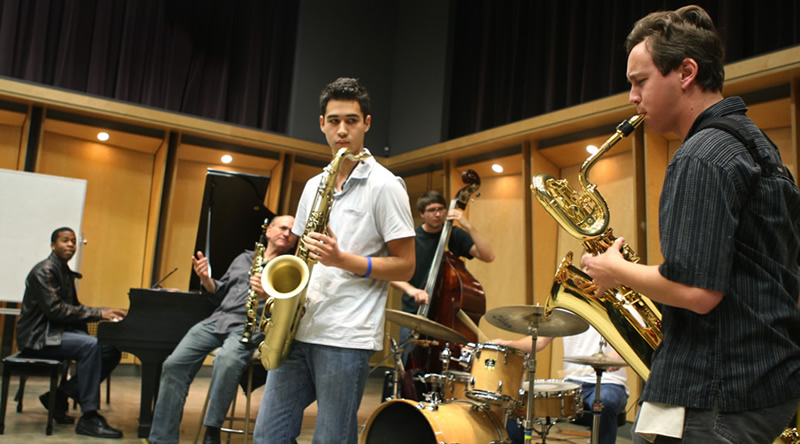 In foreground from left: students Loren Asmus and Michael Johnson play their saxaphones during a music clinic in Bill Cunliffe's class. Photo by Karen Tapia.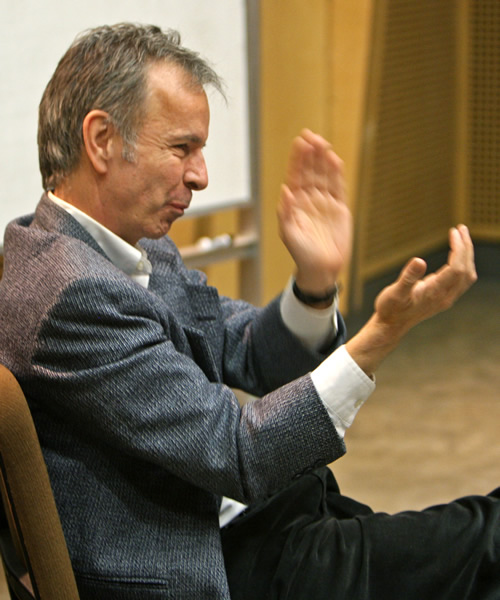 Bill Cunliffe applauds his guest musician and his students. Photo by Karen Tapia

High Note
Congratulations Bill Cunliffe! The associate professor of music this year won his first Grammy for his arrangement of "West Side Story Medley." It's one of 11 tracks on the CD "Resonance Big Band Plays Tribute to Oscar Peterson."

Award-winning Sprint
And the Grammy Goes to: In this video of the pretelecast ceremony, watch Bill Cunliffe dash for and accept his Grammy. Click on the image, then slide the counter to 27:00.

Upcoming Gigs
Bill Cunliffe is scheduled to perform at various venues around the Southland. Check out his upcoming performances.