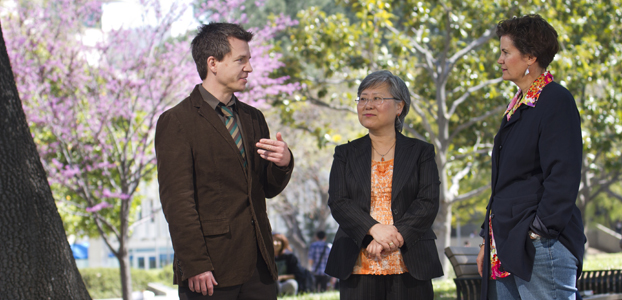 Caption: Anthony S. DiStefano, left, HyeKyeung Seung, center, and Nancy Snow chat about their Fulbright Scholar appointments. Photo: Matt Gush Download Photo
A Fulbright Quintet
Scholars Teach, Conduct Research Abroad
April 3, 2012
Five Cal State Fullerton faculty members are busy conducting or planning the research or teaching activities that have won them Fulbright grants for international scholarship.
The U.S.-sponsored international educational exchange program to "increase mutual understanding between the people of the United States and the people of other countries" awards about 7,500 new grants annually, involving more than 155 countries. This year's grants will see one professor complete his research in India while four other Titan faculty members travel to Japan, Korea and Poland.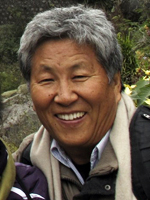 Caption: Nawang B. Phuntsog
India Project Under Way
Nawang B. Phuntsog, associate professor of elementary and bilingual education, is in India studying dual language instruction of Tibetan students as a 2011-12 Fulbright Senior Research Scholar.
Hosted by Central University of Tibetan Studies in Sarnath, Varanasi, Phuntsog is exploring the effects of heritage language on math and science achievements of sixth-grade Tibetan children in India.
No systematic study so far has examined the issues and challenges that arise in the sixth grade, when the language of instruction changes from Tibetan to English, Phuntsog said.
Phuntsog, who will return to campus in mid-May, has had a longtime interest in bilingual education, which he said often is misunderstood in the U.S.: "Thus, its role is undermined in the schooling process. Yet, it is very much alive and celebrated in India."
Four other faculty members are planning projects slated for this spring, summer and fall — CSUF alumnus Stan L. Breckenridge, lecturer in African American studies; Anthony S. DiStefano, assistant professor of health science; HyeKyeung Seung, professor of human communication studies; and Nancy Snow, professor of communications.
Breckenridge was selected for the Fulbright Distinguished Chairs Program, which is viewed as among the most prestigious appointments in the Fulbright program and sends about 40 American scholars abroad. DiStefano, Seung and Snow were selected for the Fulbright Scholar core program, which annually sends 800 American scholars abroad.
Caption: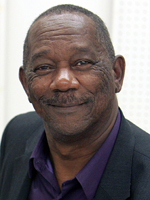 Stan L. Breckenridge
Download Photo
Musician Heads to Poland
Breckenridge (B.A. music-music education, '75), now a two-time Fulbright Scholar, is heading to Poland, where he will teach three courses — "African American Music," "African Americans in the Performing Arts" and "The History of Rock" — from September through July at the University of Maria Curie Sklodowska in Lublin. He also will lecture and perform throughout Poland and in nearby countries.
This marks a return to Poland for the prolific composer, who served his first Fulbright appointment there in 2005.
This time around, he will be teaching Polish students about the music styles — including spirituals, rag time blues, jazz, gospel, soul, funk and hip hop — developed in and nurtured by the African American community from the 1700s to the present day, and associated artists like Duke Ellington, Louis Armstrong, Billie Holliday, Aretha Franklin, Michael Jackson, Whitney Houston, Hattie McDaniel, Sidney Poitier, Alvin Ailey and others. Between classes, he is planning a series of public performances, featuring his own compositions.
"I am ecstatic about going back to Poland," the musicologist said.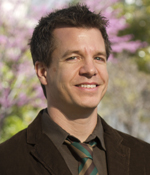 Caption: Anthony S. DiStefano
Download Photo
Violence and Minorities in Japan
DiStefano will be in Japan from January through July, conducting research on how violence involving gay, lesbian, bisexual and transgender persons there intersects with other psychosocial health problems and infectious diseases.
Based on interviews with health and social service providers, working with the client population as well as community leaders and public sector officials, he explained, he will assess how institutional and legal policies affect efforts to mitigate the violence's impact on sexual minorities.
DiStefano will be building upon a similar study he conduced in Japan in 2003 when he was a doctoral student at UCLA.
Upon his return, he said, he will "be able to get some sense of any changes, whether for better or worse, in the violence and the sociocultural environment in which that violence is embedded, 10 years later."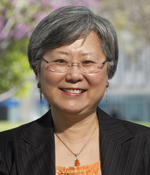 Caption: HyeKyeung Seung
Download Photo
Autism in Korea
Seung will be in Korea from July through January, conducting a comparative study on autism screening tests.
Autism has been understudied in Asian countries, said Seung, who was born in South Korea and came to the United States in 1988 as a doctoral student.
Screening tests are crucial for identifying children with autism, and Seung aims to validate two American screening tests, which she helped translate from English to Korean.
"I'm trying to determine whether these tests are valid in a Korean context," she said.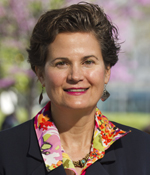 Caption: Nancy Snow
Download Photo
Lady Gaga and Fukushima
This month Snow, a two-time Fulbright Scholar, will begin teaching classes  on "American Culture" and "U.S. Foreign Policy" at Japan's Sophia University, where she also will lecture about the nation's image in the aftermath of the 2011 earthquake and tsunami that killed nearly 20,000 people and made Fukushima the world's worst nuclear disaster since Chernobyl.
"Lady Gaga very noticeably went to Japan soon after 3/11," Snow said, and raised more than $1 million in relief donations, conveying the message that Japan is safe to visit.
"I'm lecturing on the Lady Gaga effect," she said. "The country is in a period of introspection now, and grappling with how to present itself."