Tested Leader
Dean Named Cal State Fullerton's Acting VP for Academic Affairs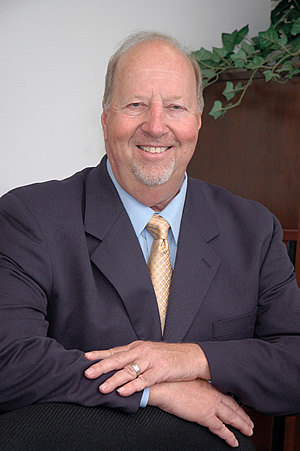 Steven Murray
Steven N. Murray, dean of Cal State Fullerton's College of Natural Sciences and Mathematics, has been named acting vice president for academic affairs, effective July 1.
Cal State Fullerton President Milton A. Gordon made the announcement to the campus community today: "As a result of Dr. Murray's five years of excellent leadership as dean of the College of Natural Sciences and Mathematics and his 39 years as a faculty member on our campus, he is clearly the right person to provide leadership in the Division of Academic Affairs at the present time."
As acting vice president for academic affairs, Murray will serve as the acting chief academic officer of the university and as a member of the President's Administrative Board. He will provide academic leadership for all of the university's undergraduate, graduate, research and public service programs, manage more than 3,000 faculty and 300 staff members within the campus's eight colleges, the university's Pollak Library, University Extended Education and various academic units. He will oversee academic program planning, budgeting, development and implementation; faculty recruitment; contracts and grants; institutional research; admissions; outreach; and international partnerships.
An international authority on coast marine ecosystems, Murray was named the dean of the university's College of Natural Sciences and Mathematics in 2005. A member of the campus faculty since 1971, he has served in numerous leadership positions, including chair, acting chair and vice chair of biological science, acting associate dean of the then-School of Mathematics, Science and Engineering and acting director of athletics. He also served five years as acting director of the CSU Ocean Studies Institute.
"Dr. Murray has built a successful career as both a faculty member and an academic administrator because of his commitment to shared governance, collegiality and open communication," Gordon noted. "He is committed to excellence in teaching, research and service."
For his achievements in research and teaching, Murray has received numerous awards and honors, including the Wheeler J. North Award for Scientific Excellence given by the Southern California Academy of Sciences in 2007 and Cal State Fullerton's 2002-03 Outstanding Professor Award. In addition, he was named the College of Natural Sciences and Mathematics' Distinguished Faculty Member in 1997 and 1995 and was made an honorary member of the Golden Key International Honour Society in 2005.
Murray has garnered more than $5 million in external funding during the last decade, including grants from such federal agencies as the National Oceanic and Atmospheric Administration, U.S. departments of the Interior and Education and the Pacific States Marine Fisheries Commission. Among his latest grants is a National Science Foundation-funded effort to increase the number of degree recipients in the STEM fields — science, technology, engineering and mathematics.
Murray currently serves on the Science Advisory Team for California's North Coast Region, the State Water Resources Control Board's Areas of Special Biological Significance Natural Water Quality Committee and California's Ocean Protection Council Science Advisory Team.
For five years, Murray was a member of the National Marine Protected Areas Federal Advisory Committee, including two years as chair of the science subcommittee, and has been a member of the California Marine Life Protection Act Master Plan Science Advisory Team for evaluation of California's system of Marine Protected Areas.
He was lead on the team assessing the threats posed by invasive seaweeds for Pacific Mexico, the U.S. and Canada under the Commission for Environmental Cooperation, North American Federal Trade Agreement.
Murray has authored or co-authored more than 100 papers, reviews, book chapters and technical reports. He was lead author of the 2006 book "Monitoring Rocky Shores" published by University of California Press.
A resident of Placentia, Murray earned his doctorate from UCI, as well as bachelor's and master's degrees from UC Santa Barbara. He is a past president of the Phycological Society of America and the Western Society of Naturalists, and is a member of the Ecological Society of America, British and Korean Phycological societies and the Southern California Academy of Sciences.
He succeeds Ephraim P. Smith, who begins his new duties July 1 as executive vice chancellor and chief academic officer for the California State University system.