UNIVERSITY INITIATIVE: SHAPING THE FUTURE
'A Greater Presence in South County'
Irvine Campus Dean Susan Cooper Contemplates Moving Day
WHEN SPRING SEMESTER begins Jan. 20, the university's Irvine Campus will open for business at 3 Banting Road in Irvine, about 4 miles southwest of its current location in Orange County's Great Park. Since nobody looks forward to moving day, what is there about your new address that accounts for your enthusiasm?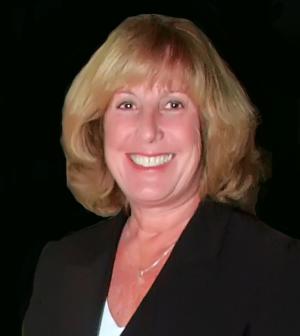 Caption: Irvine Campus Dean Susan M. Cooper
Adjacent to the bustling Irvine Spectrum, and surrounded by the city's scientific and business community, our new campus is wonderfully accessible — close to the 5, the 405, the 133 — making it very easy to get to and very visible. Students and staff will enjoy the dining, shopping and residential options that make the area so attractive to those who wish to live near campus. The Irvine Transportation Center is also close by, making it easy to reach the campus by train, and there's a bus stop right outside the building.
In addition to the immediate neighborhood in Irvine, what else about the new location has caught your imagination?
The geographic move is only the beginning of what we hope will be a much closer working partnership with the communities and businesses in that part of the county this campus was established to serve.
For example, we're trying to develop business partners in the Spectrum and are working with one of our business administration classes on marketing strategies for approaching the adjacent businesses.
We're seeking partners who can provide scholarships, internships and employment for students. We really want to take an active part in the larger community than we have been able to in our current location. We are strengthening our south county presence and our new location will provide a real assist to that effort.
What are some of the features that Cal State Fullerton has added as it transformed a commercial building into a university campus?
The building employs a very open concept in terms of student access, with seamless flow between the library, the Titan Student Union, the café, the bookstore and the adjacent open patio. There are huddle rooms throughout the building — three-sided breakout areas where students can gather to study and work collaboratively — and strategically scattered kitchenettes.
Our new fitness center with locker rooms for men and women includes elliptical machines, stepping machines and free weights in a miniature version of the facilities on the main campus.
Everything is new and very nice, providing students with access to quality equipment and space that they don't have right now — including a learning center with rooms for tutoring, smart classrooms, video classrooms, four computer labs, assistive work stations in the library, the TSU and in all labs and e-mail kiosks scattered around the two-story building, all connected as part of a thoroughly wired campus.
Is there anything you want to say to returning students?
Yes. Don't go to El Toro on Jan. 20. We won't be there! Our last day of operations at El Toro will be Dec. 17. And, while there is plenty of parking at the new location, it won't be free, contrary to some rumors, but available under the same rules as on the main campus.
What would you say to the great majority of students who have never been to Irvine?
Enroll in a class. One of the things students say they love about being down here is our cohort approach, where groups of students take the same classes together. Cohorts have the same instructors and are with the same students and keep the same study groups and really get to know each other as a result.
Even if you don't take a class with us, you can do your CSUF business here Monday through Thursday from 8:30 a.m. to 7 p.m. You can pay your academic bills, get books at the library, buy your things at the bookstore, talk about financial aid or get academic advisement — all in an environment where you see the same people each time you come. And, you get that personal service. We pledge that you will be seen or given an appointment within 24 hours.
November 19, 2010