Fostering Bully-Free Schools
Cal State Fullerton Debuts Online Course for K-12 Educators
March 28, 2012
To give K-12 educators new and effective tools to address bullying in schools, Cal State Fullerton will offer an online professional development course this summer.
"Understanding and Addressing Bullying," is being offered through University Extended Education, in collaboration with faculty members from women and gender studies, psychology and education, and other experts. The course's emphasis is on bullying related to gender identity and presentation, along with sexual orientation and perceived sexual orientation, as these identity categories play a significant role in most cases of bullying, according to Karyl E. Ketchum, assistant professor of women and gender studies.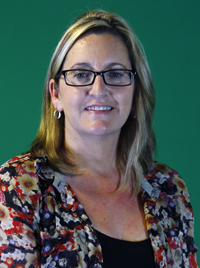 Caption: Karyl E. Ketchum, assistant professor of women and gender studies. Photo: Karen Tapia Download
"Bullying is a significant problem in schools locally and nationwide," Ketchum said. "There's a mistaken notion that things have gotten better, but schools are unsure of how to respond to bullying and receive little to no training on this issue," she added. "The goal of this course is to give educators an effective set of tools to address this problem."
The five-week course, which begins July 16, is targeted primarily for teachers, administrators, staff, district officials and school board members. Learning modules use a multimedia approach with video lectures and interviews of teachers, administrators, students, parents and researchers who study the effects of campus culture on learning, as well as experts on anti-bullying laws and scholars with expertise in gender and sexuality.
The one-unit course, which is now open for registration, focuses on such areas as bullying behaviors, characteristics of bullies, and motives for and different dynamics of bullying, including cyberbullying, sexism and homophobic bullying.
"Often, schools are conflicted about how to deal with bullying issues that seem to center on gender and sexuality because they don't want to be perceived by their community as taking a particular political stance," said Ketchum, whose area of expertise includes cultural understandings of gender identity and sexuality. "This course will help them sort through these complexities."
Other key aspects of the course include information on safe school laws, legal decisions and how to respond to situations when students take drastic measures, such as school shootings and suicide, as a result of being bullied. Information and videos to help schools in crisis will be available on the course website, Ketchum said.
"We want educators to be able to get information quickly from our team of experts," she said.
Ketchum has been the driving force behind development of the course, with Ronni Sanlo, lecturer in educational leadership, a national expert on creating safe and inclusive school campuses, and Kristin Beals, associate professor of psychology, who studies the effects of stigma on psychological and physical well-being. All three teach portions of the course, along with guest lecturers who are experts in their respective fields.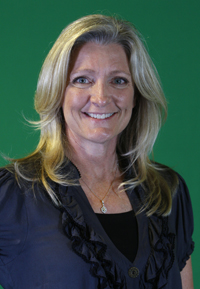 Caption: Michelle Rouse, child and adolescent development major involved in the creation of the bullying course. Photo: Karen Tapia Download
Undergraduate research assistants Michelle Rouse, a child and adolescent development major with a minor in queer studies, and Jamie Hunt, who is studying psychology plus women and gender studies, also worked closely with Ketchum to develop the course.
"This is an issue that is incredibly important to me; a lot of kids and families are unfortunately dealing with difficult school climates," said Rouse, a graduating senior pursuing a career in social work and whose family has been affected by bullying. "Working on this project has been very educational. It's going to help me a lot in moving forward to prepare for a career helping children and families."
Ketchum is a passionate and active advocate for education and training to address bullying. The reason: her daughter, now a college student, was a victim of cyberbullying in high school. She and her family successfully fought for administrator/teacher training and other measures to foster a bully-free environment at the Orange County school.
"My hope, is that through this course, educators will see their schools as social systems, and by taking some key inexpensive, positive and effective measures, they can ensure a campus culture where all students are able to focus on learning," Ketchum said.
"We've had young people, and continue to have young people, feel that it's easier to take their own lives than go to school the next day because they're being bullied. That has to stop — and that is what this course is all about."