33rd Annual CommWeek
Professionals Share Real-World Experiences With Students
April 20, 2011 :: No. 123
Cal State Fullerton's College of Communications will host the 33rd annual CommWeek, a universitywide, educational conference that explores the field of communications April 25-30. The weeklong conference will feature special events, film screenings, speakers and presentations from industry professionals designed to help students learn and network. Students and the public are invited to attend these sessions.
CommWeek 2011 will spotlight the three departments of the college: Communications, Human Communication Studies and Radio-TV-Film. Most of the events are held in the university's Titan Student Union.
Among the highlights of this year's program are the following: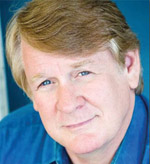 Caption: Bill Farmer
MONDAY, APRIL 25
"Goofin' My Way Through Life"
2:30 p.m. - 3:45 p.m. Titan Theater, Titan Student Union
Bill Farmer is an actor, public speaker, comedian and impressionist. Over the past 23 years, he has provided voices for some of the world's most recognized cartoon characters, including Goofy, Pluto, Bugs Bunny, Daffy Duck, Foghorn Leghorn, Sylvester the Cat and Yosemite Sam. He will speak about his unusual career and share his experiences.
"Inside the TV Industry: CSUF Alumni Stories"
3 p.m. – 4:30 p.m. Portola Pavilion, Titan Student Union
CSUF Alumni who work in the TV news industry will share their experiences. Hosted by the Society of Professional Journalists (SPJ) at Cal State Fullerton, the panel discussion will be moderated by SPJ members, fostering dialogue from one generation of CSUF students to another. Panelists include Karyn Wulbrun (B.A. communications-radio/TV/film '90), executive director of talent at E! Entertainment Television; Stephanie Miranda (B.A. communications-journalism '04), news producer at KGTV and KZSD in San Diego; Phil Blauer (B.A. communications '80), reporter at KFMB-TV 8, the CBS affiliate in San Diego; and Scott King (B.A. communications-radio/TV/film '91), photographer and editor at Fox News Channel.
TUESDAY, APRIL 26
"From Student Life to 'The Surreal Life'"
1 p.m. – 2:15 p.m. Portola Pavilion, Titan Student Union
With more than 12 years experience in television CSUF alumnus Cris Abrego is co-founder of 51 Minds Entertainment, a production company specializing in reality programming. Among his early successes was the popular series "The Surreal Life." In this session, he will share how his dreams became a reality.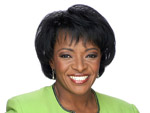 Caption: Beverly White
"For the Love of Broadcasting: Beverly White, NBC LA Broadcaster"
1 p.m. – 2:15 p.m. Ontiveros Room, Titan Student Union
Beverly White is a veteran general assignment reporter for Channel 4 News who joined NBC in 1992. Among the stories she has covered are: the destructive El Nino weather system, the recurrent Southern California wildfires, local flooding, mudslides and the Northridge earthquake. LA's New Times magazine named her best local news reporter in 1997. She will be speaking about her job and experience as a broadcaster for NBC LA.
"2011 Poetry Slam"
8 – 10 p.m. Titan Student Union Pub
Now in its seventh year, the "2011 Poetry Slam" is a competition for poets to present their work and be judged by audience members based on their poems' content and the presenter's delivery. Each contestant must prepare two pieces that are less than three minutes long and perform in front of judges and a live audience.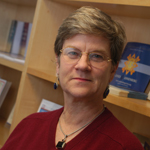 Caption: Kathleen Hall Jamieson
WEDNESDAY, APRIL 27
"What Presidential Rhetoric Conceals and Reveals"
7 p.m. Nixon Presidential Library and Museum,18001 Yorba Linda Blvd., Yorba Linda, 92886
Kathleen Hall Jamieson, professor of communication and director of the Annenberg Public Policy Center at the University of Pennsylvania, will present "What Presidential Rhetoric Conceals and Reveals." The award-winning author and co-author of 16 books, including "Presidents Creating the Presidency," Jamieson will discuss politics and social media.
"The Psychology of Advertising: The Flex Your Power Campaign"
7 p.m. – 8:30 p.m. Heterbrink Room, Titan Student Union

Renee White Fraser, consumer psychologist and CEO of Fraser Communications, has been honored by Advertising Age as one of the "ten brightest women in advertising." She will be speaking about her "Flex Your Power" marketing and outreach campaign, designed to facilitate energy efficiency among California consumers. She will share the human truths behind consumers' behavior.
THURSDAY, APRIL 28
"Changing Hollywood: An Overview of Independent and Studio Film Making"
1 p.m. – 2:15 p.m. Portola Pavilion, Titan Student Union
Screenwriter and film director for such movies as "Uncross the Stars" and "The Job," novelist and public speaker Kenny Golde will discuss his background, the process of raising financing and finding distribution for independent films, and the varying opportunities for new filmmakers looking to start careers in the entertainment business. Students will learn the difference between careers as a writer, director and producer, as well as gain insight into the process of selling a "spec" screenplay and working at major Hollywood studios.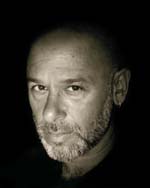 Caption: Mike Sager

"Scary Monsters, Super Freaks & New Journalists: How to Make Your Writing Jump Off the Page"
7 p.m. – 8:30 p.m. CSUF Irvine Campus

Mike Sager has served for more than a dozen years as a writer-at-large for Esquire. In 30 years as a journalist, he has immersed himself in the lives of pit-bull fighters, heroin addicts and Tupperware sales women. His first collection of articles, "Scary Monsters and Super Freaks," published in 2003, was a Los Angeles Times bestseller. In 2010, he won the American Society of Magazine Editors' National Magazine award for profile writing. He will be sharing advice and ideas about writing feature stories.
SATURDAY, APRIL 30
"The Argument" screening and Q&A with Producers Scott Carter and Steve Skrovan.
Noon - 2 p.m. Alvarado Room, Titan Student Union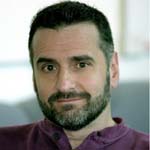 Caption: Steve Skrovan 
Scott Carter, executive producer and writer for "Real Time With Bill Maher," and Steve Skrovan, executive producer and writer for "Everyone Loves Raymond," will join Jon Bruschke, professor of human communication studies, for an exclusive screening and discussion of "The Argument," a TV pilot focusing on debate. "The Argument" features current CSUF human communication studies students Luis Magallon and Brenda Montes, debating the recent California marijuana ballot initiative.
About CSUF Communications Week:
From its beginnings in 1978, CommWeek has showcased more than 1,000 speakers. All events are created, organized and implemented by students from the College of Communications.
More information and a complete schedule of events are available online.
# # #
Media Contacts:
CSUF CommWeek Office, 657-278-7469 or commweek2011@gmail.com
Serena Breot, CommWeek public affairs liaison, 714-588-3918 or sbreot@csu.fullerton.edu