Shakespeare Symposium
Event Features Talks by Actress Louise Sorel, Director Kari Hayter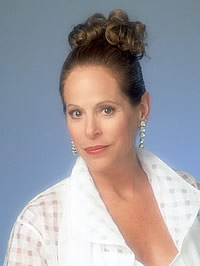 Actress Louise Sorel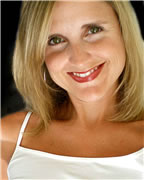 "Romeo and Juliet" director Kari Hayter
What:
Cal State Fullerton's 18th annual Shakespeare Symposium will feature talks by stage, film and television actress Louise Sorel, plus student director Kari Hayter. Other presenters include faculty members from USC, Chapman University, CSUF and community colleges, as well as CSUF students and alumni.
When:
May 7-8
Where:
Bradford Room, Titan Student Union
Cal State Fullerton, 800 State College Blvd., Fullerton, 92831 
Highlights:
Friday, May 7
9:35-10:20 a.m. — "The Merchant of Venice" session
10:30-11 a.m.: — Kari Hayter, director of Cal State Fullerton's production of "Romeo and Juliet," will discuss her experience. (Performances of the production continue in the university's Young Theatre through May 9.)
11:10 a.m.-noon: —"Romeo and Juliet on Film" session
1:30-2:50 p.m. — "Romeo and Juliet" session
3-4:30 p.m. — "Shakespeare and Diseased Wits" session
Saturday, May 8
9:35-10:50 a.m. — "Deconstructions of Patriarchy and Reconstructions of Love" session, including presentation on "Gathering Fair Flowers in Their Prime: Venus as History's Original Cougar."

11-11:30 a.m. — Actress Louise Sorel will discuss "Performing Shakespeare."
The daughter of producer Albert J. Cohen began her career on stage in her teens and soon was performing on Broadway. Her screen credits range from feature films to daytime and primetime television, including "Law and Order," "Star Trek," "Magnum P. I.," "Charlie's Angels," "Days of Our Lives" and "Santa Barbara." On stage, Sorel has played the following Shakespearean roles: Luciana in "The Comedy of Errors," Katharine in "The Taming of the Shrew," Titania in "A Midsummer Night's Dream," Beatrice in "Much Ado About Nothing," Olivia in "Twelfth Night," Lady Anne in "Richard III," Ophelia and Gertrude in "Hamlet" and Goneril in "King Lear."
11:30 a.m.-1 p.m. Shakespeare Tea Luncheon in the Gilman Room
1-2:30 p.m. — "Dream a Little Dream of Shakespeare" session
2:40-3:30 p.m. — "Denials of Death and Assertions of Law" session
3:40-5 p.m. — "The Sonnets" session
Cost:
$20 to attend both days. Parking is $8 Friday and free on Saturday.