Titan Stars
Cal State Fullerton Salutes Alumni at April 24 Vision & Visionaries Gala
From education to philanthropy and the environment, insurance and career counseling to race car driving, Cal State Fullerton alumni have established themselves as leaders both locally and nationally.
On Saturday, April 24, seven distinguished and honorary alumni will be recognized during the university's 17th annual Vision & Visionaries gala at the Hilton Costa Mesa.
This year's honorees are: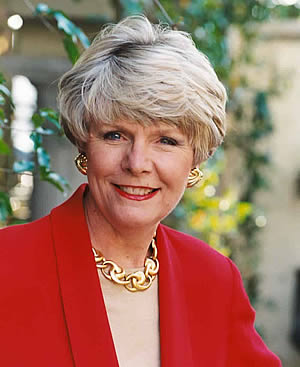 Ann L. Coil
Ann L. Coil (M.S. education '75), founder and career consultant, Coil & Associates — Distinguished Alumni Award.
For more than 30 years, Coil has served to help others — as a flight attendant, as a part-time lecturer in reading at her alma mater and, since 1980, as head of a career consulting firm. Coil, who holds a doctorate from Claremont Graduate University, has created a series of career and employee development materials, and authored or co-authored three books: "Performance Reviews: Empowered Careers," "The Career Portfolio" and "The Career Portfolio College Edition." In 1994, she was honored with the Boy Scouts of America, Orange County Council's Learning for Life Women of Excellence Award for Business.
"My experiences at CSUF were truly life-changing for me," said Coil, a resident of Santa Ana. "I had never found my niche in the workplace and was so eager to find work I loved. At Cal State Fullerton, I received a first-rate education as a reading specialist and was trained and mentored by a fine faculty and inspired by talented colleagues. As a career consultant, I help people decide what they want to be when they grow up, in other words, find work they love!" Coil explained. "God has blessed me with a great life."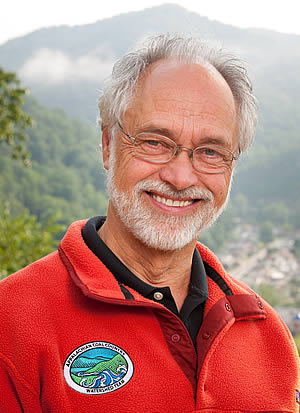 T. Allan Comp
T. Allan Comp (B.A. history '65), coordinator of the Office of Surface Mining/Volunteers in Service to America Teams in the U.S. Department of the Interior — Distinguished Alumni Award.
The damage of underground mines in Appalachia first came to Comp's attention in 1993 while he was working for the National Park Service National Heritage Areas Program. In 1994, he formed a nonprofit and cleanup project called AMD&ART in which scientists, artists, local historians, AmeriCorps VISTA and community members came together under his direction to create a 35-acre park in Vintondale, Penn.
Later, Comp joined the U.S. Department of the Interior and in 2001 launched the Appalachian Coal Country Watershed Team, partnering his Interior Office of Surface Mining with the federal VISTA program and community groups to create better places to live and work. Watershed Teams now operate in eight states, contribute more than 120,000 hours of community service and have raised nearly $8 million. Comp has been recognized as a Purpose Prize Fellow by Civic Ventures in 2007 and last year was the first federal employee to be named a National River Hero by River Network. Also in 2009, the resident of Washington, D.C., was honored by the Partnership for Public Service with a Service to America Medal for work with volunteers who address environmental and economic issues in coal-producing states.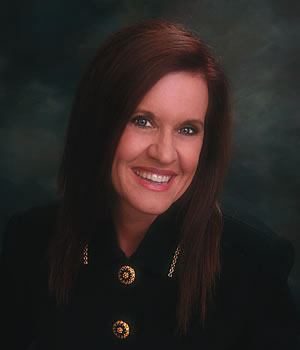 Annette E. Feliciani
Annette E. Feliciani (B.A. business administration-finance '80), president of AEF Systems Consulting Inc. — Distinguished Alumni Award
Formerly a member of Deloitte & Touche, Feliciani established AEF Systems Consulting in 1992 and has worked with a wide range of clients, from cities and counties to major corporations and agencies, such as the Metropolitan Water District, Sonic Foods, Del Taco, Disney Stores and St. Joseph Health System.
Feliciani is immediate past president of the Orange/Villa Park Chapter of National Charity League Inc., a mother-daughter philanthropic organization of which she was a founding member. She and her daughter also support Working Wardrobes, Ronald McDonald House, Second Harvest and Susan G. Komen Foundation.
In addition, Feliciani currently serves as chair of the Cal State Fullerton Philanthropic Foundation Board of Governors — she has been a member of the board since 2004 — and is a member of the Front & Center Blue Ribbon Committee. She also is one of the university's Women of Distinction, a select group of women who have made a difference in their professions and communities. Feliciani, a resident of Orange, is a past member of the university's Alumni Association board and served as the organization's 2003-04 president.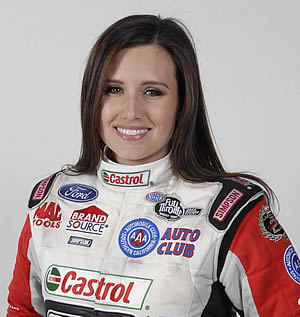 Ashley C. Force Hood
Ashley C. Force Hood (B.A. radio-TV-film '04), professional race car driver — Recent Graduate Achievement Award
Racing is in her blood. Daughter of John Force, a 14-time National Hot Rod Association Funny Car champion and only drag racer to have won as many as 100 NHRA tour events, Force Hood entered the field after graduating from high school but managed to complete her college degree in 3 ½ years. The same year, she earned her first national event victory at the 50th annual Mac Tools U.S. Nationals in Indianapolis. The Anaheim Hills resident since has earned additional victories, made her professional Funny Car debut in 2007 and in 2008, became the first female winner of the NHRA Funny Car division at the Summit Southern Nationals in Atlanta.
Force Hood served as master of ceremonies at Front & Center 2009 and was a guest speaker for CommWeek 2006.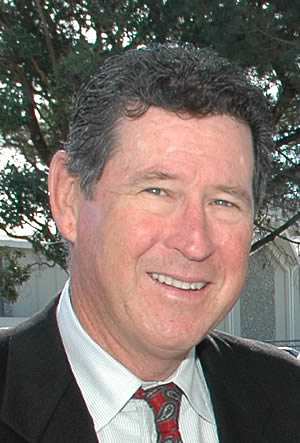 Frank G. Robitaille
Frank G. Robitaille, president, Armstrong/Robitaille/Riegle — Honorary Alumni Award.
A Cal State Los Angeles alumnus with a bachelor's degree in business education, Robitaille also earned his Chartered Property Casualty Underwriter and Associate in Risk Management professional designations. In 1979, he partnered in the creation of Armstrong/Robitaille, an Orange County firm that grew to become one of the top 100 insurance brokerages in the nation. In 2008, he partnered in the creation of Armstrong/Robitaille/Riegle.
A leader in the business community since the late 1970s, Robitaille has been a leader on campus, serving on the advisory board of the Center for Insurance Studies, the Mihaylo College of Business and Economics' Executive Council and Dean's Advisory Board.
In 2005, he established the Frank Robitaille Scholarship, which is awarded to a Titan athlete who has taken, or is taking, one or more insurance and financial services program courses. The Villa Park resident also supports the American Red Cross, Orange County Chapter, and the Orangewood Children's Foundation. In 2007, he was honored by the Insurance Industry Charitable Foundation for his philanthropic work.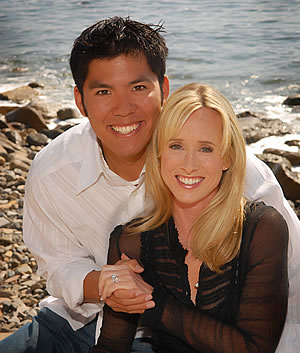 Renee and Kurt Suzuki
Renee M. Vignery Suzuki (B.S. child and adolescent development '05), special education teacher, and Kurt K. Suzuki, Oakland Athletics catcher — Recent Graduate Achievement Award.
The Suzukis met while attending and representing Cal State Fullerton: she on the volleyball court, where she was named a "Team Scholar Athlete" and "Scholar Athlete," and he on the baseball field, where he earned the Johnny Bench Award for being the nation's top collegiate catcher and the first-ever Brooks Wallace Award. While he was drafted into major league baseball, Renee continued her educational endeavors, earning a multiple subject and a mild/moderate special education credential, and went on to teach special education. They were married in 2007.
Two stars in athletic competition and off, the Suzukis of Torrance have been instrumental in raising more than $60,000 to help Kurt's former teammate Jon Wilhite, the lone survivor of a 2009 car crash that killed Angels' pitcher Nick Adenhart, Henry Pearson and Courtney Stewart.
For more information about the Vision & Visionaries event, visit the website or contact Cal State Fullerton's Office of Major Events at 657-278-3480 or csufevents@fullerton.edu.