Living and Working With Autism
Experts and Those With Autism Featured at April 16-17 Conference
What:
Cal State Fullerton's 5th annual General Education/Special Education Collaborative, "Autism, Inclusion and Evidence-Based Practice" conference, features experts in the field of autism spectrum disorder, as well as a young man who will share his experiences of growing up with autism. The April 16-17 event is open to community members, parents, students and educators.
When:
4-8 p.m. Friday, April 16
8 a.m.-4 p.m. Saturday, April 17
Where:
Embassy Suites
900 S. Birch St.,
Brea, 92821
Featured Speakers: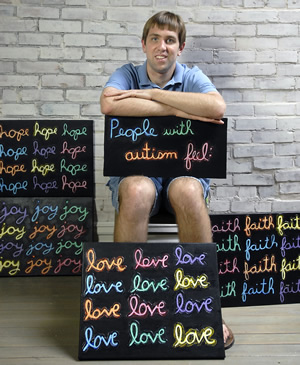 Taylor Crowe
Taylor Crowe, 28, will present "My Life With Autism," his personal story about the challenges of learning how to interact with others and the strategies he used to overcome the difficulties he faced as a child trying to understand and communicate with others. Crowe, an artist and animator, graduated from California Institute of the Arts in 2007 with a certificate in fine arts in character animation. Crowe, of Cape Girardeau, Mo., is working on a children's book about autism that he and a friend have written and illustrated. Crowe speaks at 4 p.m. Friday, April 16.
José L. Fuentes, a bilingual clinical neuropsychologist who specializes in the assessment and treatment of neurodevelopmental and neurobehavioral disorders, will speak on neurodevelopmental and behavioral intervention for students with autism. Fuentes, who has a private practice in Loma Linda, also serves as a consultant to various school districts, educational systems and agencies. Fuentes will speak at 8:30 a.m. Saturday, April 17.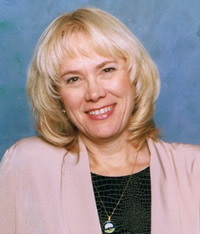 Sheila Wagner
Sheila Wagner, national and international lecturer, school consultant, special educator and award-winning author, will share her experiences building inclusive programs for students with autism spectrum disorders. Wagner has conducted inclusive programs affecting hundreds of students with autism spectrum disorder and will share her nearly 30 years experience working in the field of autism. Wagner's presentation will be at 10 a.m. Saturday, April 17.
Background:
The conference was created in 2005 to establish a forum for teachers, administrators, families and other professionals to gather and share knowledge and ideas to perpetuate lifelong learning in the field of autism spectrum disorder, said Belinda Dunnick Karge, professor of special education and conference chair.
"This year's program is equal to past conferences with noteworthy speakers presenting evidence-based practices and with a focus on supporting students with autism in general education settings," said Karge. "While the federal grant that funded previous conferences has ended, we are excited to maintain the capacity to sponsor this community collaborative, especially in light of the growing number of children with autism."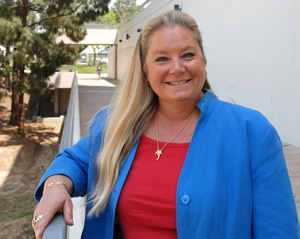 Belinda Dunnick Karge
The most recent statistics show that one in every 150 children now have autism — meaning almost everyone knows someone, or will meet a child with autism in his or her lifetime, said Karge, who facilitates special education teaching grants, including a $1.3 million U.S. Department of Education grant-funded effort to increase the number and quality of special education, math and science teachers.
Cost:
$25 for Friday, $100 for Saturday, $125 for both days, including lunch
Registration:
Due by Friday, April 9. Visit the College of Education events page or download the registration form.
Information:
657-278-3760 or e-mail bkarge@fullerton.edu
Photos:
Available online at www.fullerton.edu/newsphotos