Our Energy Future
April 8 Talk by Fluor VP to Explore New Technologies, Costs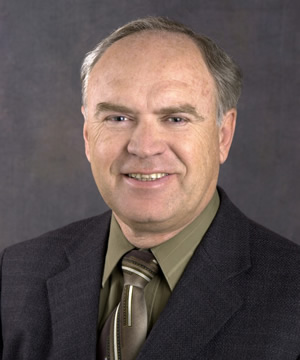 Wolfgang Greinke
What/Who:
The question "What is in our future for power generation technologies and how might that future affect our lives?" will be addressed by Wolfgang Greinke, Cal State Fullerton alumnus and Fluor Corp.'s Gas Fueled Business Line-Power Division vice president, at the April 8 Cal State Fullerton Engineering and Computer Science Affiliates Technology Breakfast.
Where:
Holiday Inn & Suites,
2932 E. Nutwood Ave., Fullerton
When:
Thursday, April 8
Registration 7 a.m.,
program 7:30 a.m.
Additional:
Greinke will provide an overview of the most promising new technologies and what impact they might have on future energy costs. "Over the past 30-plus years, we have seen a dramatic transformation in the electrical power production process, moving from oil-fired boilers to more modern natural gas turbine technologies. Along the way, we have begun dismantling hydroelectric installations and effectively halted the development of coal-fired boiler installations," Greinke said. Part of the future that engenders "is sure to include several forms of renewable energy technologies in support of the Renewable Portfolio Standard established in a number of states," and can affect costs in a number of ways, he noted.
Why:
The ECS Affiliates Technology Breakfast is held four times a year as a discussion forum for a wide range of engineering and technology subjects and issues.
Cost:
$10 for the public; free to ECS Affiliates members, plus Cal State Fullerton students, faculty and staff members. To reserve a spot: http://calendar.ecs.fullerton.edu/eventlist.aspx
Photo:
Available online at www.fullerton.edu/newsphotos