Exploring a Global View of Violence Against Women
CSUF Women's Center Hosts March 6 Conference
Katharine Daniels, keynote speaker
What:
Cal State Fullerton's Women Center hosts its 11th annual conference, "Global Perspectives on Violence Against Women," featuring discussions about atrocities committed again women and the challenges faced by agencies working worldwide to help change oppression into opportunity. The event includes guest speakers, a resource fair and shopping bazaar of fair trade products. The conference is free and open to the public.
When:
Saturday, March 6 9 a.m. to 4 p.m.
Where:
Portola Pavilion, Titan Student Union
Cal State Fullerton
800 N. State College Blvd.
Fullerton 92831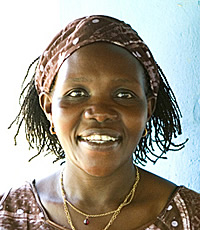 Jolly Okot, keynote speaker
Parking is free.
Keynoters:
9:15 a.m.
Katharine Daniels, founder and executive editor of "The Women's International Perspective," a project developed to create a high quality international news source from the perspectives of women. Daniels is a member of the Global Women's Leadership Network and a graduate of their Women Leaders for the World program held each year at Santa Clara University's Leavey School of Business. She also is a Leadership Council member of the Women's Fund of Monterey County.
2:45 p.m.
Jolly Okot, Noble Peace Prize nominee and country director of Invisible Children in northern Uganda. Invisible Children, a San Diego-based nonprofit organization, was created to highlight the plight of Ugandan children abducted to become child soldiers. Okot's role has given her the opportunity to focus on educating war-affected children, especially girls.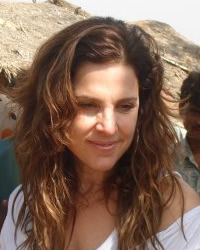 Bryn Freedman
Breakout Sessions:
10:30 a.m.-noon and 1-2:30 p.m.
"Life in the Shadows: The Trafficking of Women and Girls," featuring speakers Sue Murat and Bryn Freedman of Free the Slaves.
"Update From Africa: The Plight of Women," presented by Soroptimist International of Fullerton. Session features "Voices From Darfur and Rwanda," a reader's theater of the violence committed against women in the name of war; and a legal update on U.S. immigration policies and women victims of crime.
"Violence Against Women in Oppressive States," featuring Soraya Fallah, co-founder of Society for Human Rights in Iran, and Rucha Tadwalkar of the Center for the Pacific Asian Family.
"Empowering Lower Caste Girls in Nepal," featuring Jeffery A. Kottler, Cal State Fullerton professor of counseling, author and co-founder of the Madhav Ghimire Foundation, and Heather Guay, marriage/family therapist and director of volunteers for Empower Nepali Girls.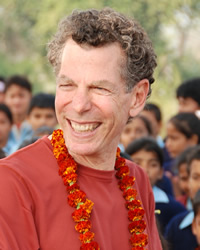 Jeffrey Kottler
Register:
Seating is limited and registration is required. For more information or to make reservations, call 657-278-3928.
Quote:
"The conference is dedicated to the plight of women around the globe who suffer from unspeakable oppression and violence and addresses how we can help," said Susan Leavy, acting director of the CSUF Women's Center.
Sponsors:
Cal State Fullerton's Women's Center, Student Affairs and Office of International Education and Exchange; Soroptimist International Fullerton and Desert Coast Regions; and Coach Leatherware, which is sponsoring the lunch.