Franco-American Technology
Thales-Raytheon Engineer Explains How It's Made to Work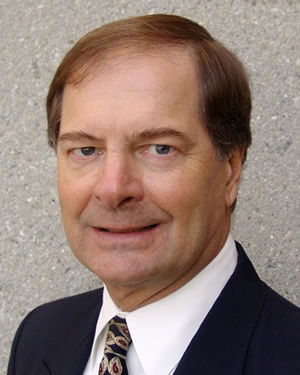 John Olson
What:
John Olsen, director of engineering at Thales-Raytheon Systems, will discuss how to bring together and successfully unite French and American technology and engineering practices in a single company, at the Feb. 4 Cal State Fullerton College of Engineering and Computer Science Affiliates Technology Breakfast.
When:
Thursday, Feb 4
7:30 a.m.
Where:
Holiday Inn and Hotel and Suites,
2932 E. Nutwood Ave., Fullerton
Additional:
Olsen will describe the challenges of amalgamating the efforts of 1,200 engineers at the Raytheon plant in Fullerton with those of 1,000 engineers at Thales in Paris. Teams at both plants are working on such high-tech projects as air command and control systems, air defense radars and battlefield radars.
"The relationship between Thales and Raytheon has been symbiotic," said Olsen. "But there have been things to work on. For example, the time difference means we're arriving at work raring to go when they're finishing their day and ready to go home. English is the universal language for technology, but French is their first language. When they speak to us in English all day, it can be draining. And, finally, American engineers tend to be more ready to jump in and try something. French engineers tend to check things out more first. Both ways have their strengths, but the influences we've had on each other have combined to make a third, even stronger way to operate."
ECS Affiliates:
The College of Engineering and Computer Science Affiliates Technology Breakfast is held four times a year to provide a presentation and discussion for forum a wide range of engineering and technology subjects and issues.
Cost:
$10 per person. Free for ECS Affiliates, Cal State Fullerton faculty, staff and students.
RSVP:
Seating is limited and reservations are required. For more information, visit the ECS Calendar page.
Photo: Available online at www.fullerton.edu/newsphotos